A wide range of Macbook can now get the 64 bit version of Windows 10, states a support document posted by Apple today. Apple is rolling out the updated version of Boot Camp 6.1 only for the Yosemite users. Which means that you can use Boot Camp to install Windows 10 on supported Mac models only if you have OS X Yosemite installed.
Boot Camp for Windows 10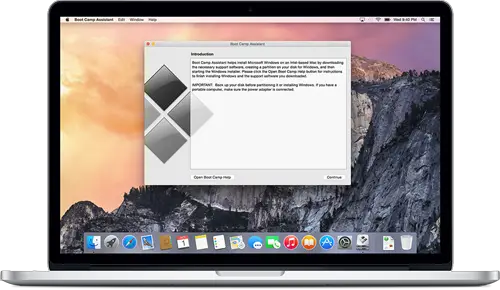 While not all the Mac's can run the updated Boot Camp, the list of supported Mac models include:
MacBook Air from Mid 2012
MacBook Pro from Mid 2012
MacBook Pro with Retina display from Mid 2012
iMac from Late 2012
Mac mini from Late 2012
Mac Pro Late 2013 and a
12-inch MacBook
Basically the program supports the entire list of Mac hardware that are build 2012 or later. The updated Boot Camp 6.1 brings full Windows 10 support and also provides detailed instructions on how to Install Windows on Mac using Boot Camp Software, how to upgrade the existing version of Windows 7/8/8.1 and how to upgrade from 64-bit versions of Windows.
The new Boot Camp brings support for Apple keyboard, Mouse and Trackpad, Thunderbolt, USB Apple SuperDrive, built-in SDXC or SD card slot, USB-C and USB 3.
As per the Boot Camp support document, users need to create a bootable Windows 10 USB using the Windows 10 ISO image for installing the latest OS. However, Windows installation DVD or USB flash drive will also work. Users may also need the support drivers which are automatically downloaded or upgraded as they start using the Boot Camp Assistant.
Just check that your machine is in the list of Mac models that support Windows 10 and head over to the Boot Camp 6.1 page at apple.com to get it. There is also a lot of information there that you will find useful.