Unlike Google, Bing has always tried to offer a more personalized searching experience. As the brand-new step in this direction, Microsoft has introduced Bing Themes to the Bing Search Engine Result Pages.
It means you can select how the search result pages on Bing look on your device. As you can guess, the theme changes the background and a few other elements.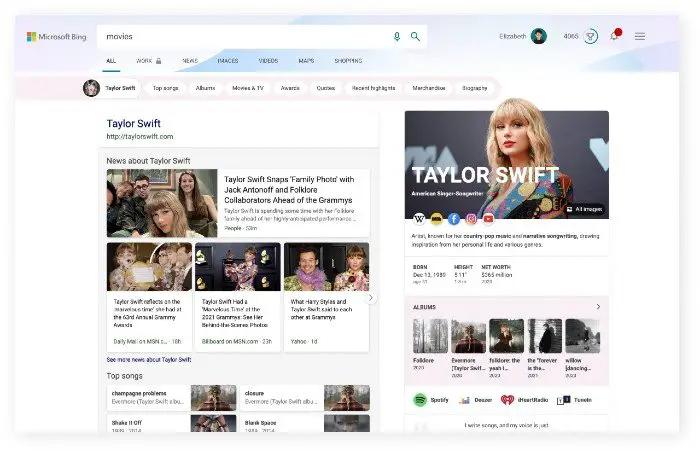 Bing Search theme pages
It is no secret that Microsoft wants Bing to become the next best search engine for its products but also the global market. The company has been adding so many features to the Search Engine platform as well.
Bing has launched seven themes, but the developers said they would introduce more themes later. The developers have also asked users to suggest the themes they would like to see in the collection.
Some have already asked for the Dark Theme to be present up there. The seven themes currently available are Layers, Minimal, Bubbles, Pastel, Gradient, Shapes, and Ribbon.
We're excited to introduce Bing Themes to our search pages! ✨

You can now personalize your search experience with 7 colorful themes on #MicrosoftBing's web search. Comment to let us know which themes we should add next. pic.twitter.com/GXI9OSK62N

— Microsoft Bing Dev (@MSBing_Dev) June 4, 2021
As you can expect, there is an option not to use any theme as well. In that case, Bing will look the way it used to from the beginning. Users can access this theme management section from the hamburger menu on the top-right section of a Bing result page.
We must notice that Bing Themes do not bring a visual overhaul to the search engine result pages. The white space between search results and snippets stays quite the same.
However, these themes add a bit of color and pattern to the header section, where you have the search bar, essential tools, and the Microsoft Bing logo.
Even though it is minute, we believe it is a nice touch to the Bing page. It is also significant that we can expect to see more themes in the future. If the developers design themes based on user suggestions, it will be a great move, indeed.
People have already started asking for the Dark Theme to be brought into the Bing desktop. The theme has been available in the Mobile version for some time, and it is a user-favorite option.
Soon enough, we may see the same on Bing Search on Desktop as well.
Read: 5 areas where Microsoft Bing Search outperforms Google.