Microsoft Team is celebrating the second anniversary in style. In order to commemorate the second anniversary, Microsoft has added new features to the Team. The new features are expected to help the tool go at loggerheads with Slack, the industry leader.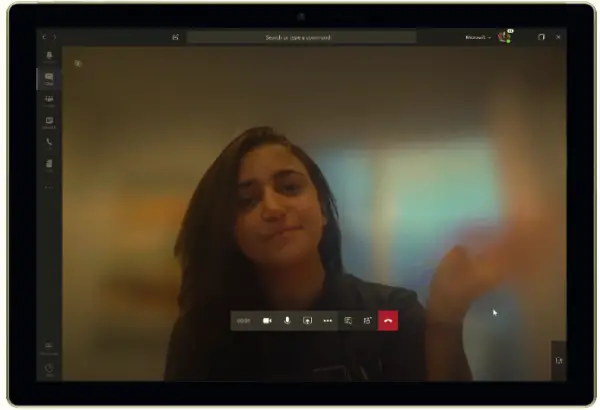 Microsoft Team gets new features
Microsoft Team has already shown strong numbers. The app is being used by more than 500,000 organizations, and this includes 91 of the Fortune 100. It's also worth mentioning that Microsoft bundles team with Office 365 and thus it is a more comprehensive package than the standalone Slack.
The list of new features added to the Team includes customizable backgrounds. Next time you can show the client that you are at a co-working space while sipping cocktails on a tropical beach! The customized backgrounds will be available from later this year and will allow you to use custom images.
Microsoft has also added another super cool feature aimed at helping whiteboard interactions in meetings that involve remote participants. As part of this feature, Microsoft's algorithm will mask out a person while he is drawing on the physical board. Next time your client is using the whiteboard, you will get an unobstructed view. Apparently, Microsoft is testing out this feature before releasing it to the general public.
Moving on, the Microsoft team gets a live captions and subtitles feature. This is especially helpful for deaf or people who are hard to hear. That apart, the live captions technology is also expected to help bridge the language barrier and add clarity to the meetings. Furthermore, the secure private channels will let you customize which members of the team can see conversations and files associated with a particular channel.
Screening for sensitive information is now easy with Data Loss Prevention in chats and conversations. The admins can create DLP policies, and this will ensure that the data is not being leaked or shared with people outside the organization.
Read the full post on microsoft.com.