Office apps have been snagging updates quite frequently and almost everytime it comes with features that are high on the utilitarian front and also improvise on the current features. This time around Office apps has included real-time co-authoring in PowerPoint along with the ability to upload attachments to the cloud from the Outlook and also other features that would help the users to collaborate better.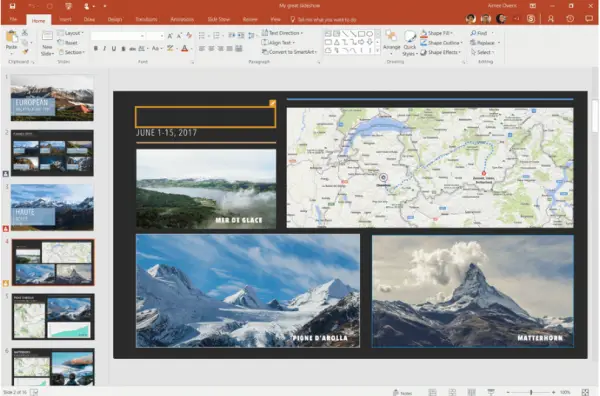 Co-authoring on PowerPoint
The Office team had said earlier when they launched the Office 2016 that the co-authoring is one of the features that we can look forward to. True to their words Microsoft has not only included the co-authoring feature in Word on Windows but also to the Powerpoint apps on Windows desktops. Since the collaboration happens in real-time one can see what the others are typing and it's more like a screen sharing session. Furthermore, the Real-time co-authoring is also available in PowerPoint Mobile, Windows tablets, PowerPoint on Windows desktops and Office 365 subscribers in the Insider program.
Cloud-based attachments
As of now Outlook allows users to directly attach cloud-based documents in an email and starting from now you can also convert a traditional attachment into a shared cloud document without exciting the Outlook app. Also, you can upload a file in your library which is a part of Office 365 Group.
Office apps on mobile will now come with a notification feature that would notify the users of any changes have been made to the documents they own and will also let them see the changes being made on real time basis. This will let you stay connected and collaborate more efficiently. Office apps team assures the users that they will be bringing in changes in the notification feature so that it can be bettered with time.
Commercial customers and consumers will also get a notification when the documents are shared or even edited. The Shared with Me tab is a new addition and under this tab, one can see all the documents shared in Word, Excel, and Powerpoint. The Shared with Me tab is currently available for all Office 365 subscribers and also the Office Insiders. The real-time collaboration was one of the aspects where the Office apps had to do catch up with the Google Docs.