Microsoft recently launched the Surface Pro 6,, and the Surface Laptop 2 is currently being shipped to those who had preordered. And as expected Microsoft Surface Pro 6 & Surface Laptop 2 Drivers and Firmware are now available on the official site. So if you are a Surface Pro 6 or a Surface Laptop 2 user just head over to the official site and install the updates.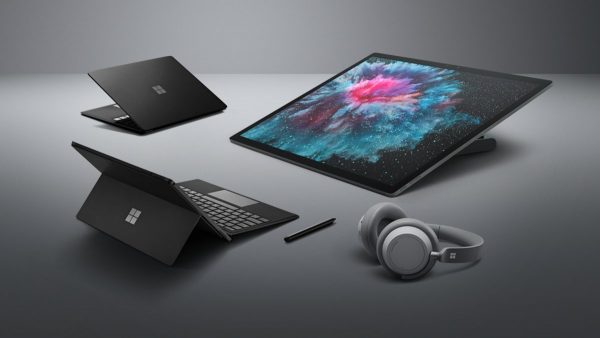 Surface Pro 6 Drivers and Firmware
Before updating, please note that there are multiple files available for the download. The updater will ask you to choose once you click on the Download button. The firmware and the driver package includes all the components about Surface Pro 6 alongside the system firmware that has already been released via Windows Update. Both the drivers and the firmware are compatible with the Enterprise versions and used to deploy custom images for Windows on your Surface laptops.
As with other updates, the Surface Pro 6 update can be used to prepare your custom image for enterprise deployment and can also be used to repair problems regarding custom installation on your Surface Pro 6. Thankfully the MSI file lets you to selectively install and deploy individual drivers.
Last month Microsoft updated the Surface Pro, and the latest Surface is powered by the quad-core processor which is 67 percent faster than the predecessor. The cooling system on the Surface Pro 6 has also been improved and so has the battery life. That apart the Surface Pro 6 still sports a 12.3-inch display and options of up to 16GB RAM. It is also worth mentioning that Microsoft for the first time is offering a Surface device in black color. That being said, Microsoft has yet again shied away from using Type-C USB port, a feature that most of its rivals offer.
Download Surface Pro 6 firmware & drivers here.
Surface Laptop 2 

Drivers and Firmware
Microsoft has also made available the software, firmware, and drivers for Surface Laptop 2. Once again you can choose which files to install and download each installation files separately. The Surface Laptop 2 comes equipped with a 13.5-inch Display with an aspect ratio of 3:2. The laptop is powered by the latest Intel Core 8th Gen processor and offers a battery life of 14.5 hours.
Download Surface Laptop 2 firmware & drivers here.