Forbes has released the list of 10 youngest billionaires in the world. Mark Zuckerberg is leading the list with his worth around $15 billion. Four out of them are perceptibly connected to Facebook, the leading social networking website. One out of 10 youngest billionaires is a woman and two are the sons of Rafic Hariri, late Lebanese P.M.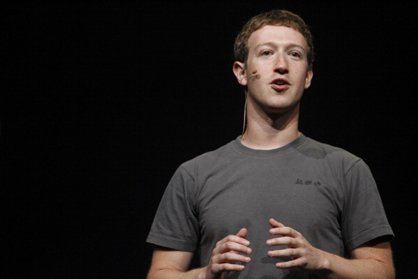 10 youngest billionaires
Mark Zuckerberg
Founder and CEO of Facebook, 28 years old Mark Zuckerberg has around $15 billion to his name. Launched in his college dorm room, his social networking website Facebook, has now turned into extremely flourishing business.
Sean Parker
Worked as first president for Facebook, 32 years old Sean Parker's worth is around $2 billion. He is also a co-founder of Napster and an early investor in Spotify.
Eduardo Saverin
30 years old Saverin grew up in a wealthy family and has a worth of around $2 billion. He was also a co-founder of Facebook and faced many disputes for that title which were later on settled.
Dustin Moskovitz
Forbes estimates 28 years old Moskovitz's wealth somewhere around $3.5 billion. He is Mark Zuckerberg's college friend and worked for Facebook in its early stages.
Scott Duncan
He inherited billions from his late father running an energy pipeline company. Duncan maintains a limited online presence and is worth $4 billion as per estimated by Forbes.
Fahd Hariri
Son of late Lebanese P.M Rafic Hariri Fahd Hariri is worth $1 billion. Living in Paris, 31 years old Fahd holds architecture degree and is into real estate business.
Robert Pera
Founder of Ubiquiti Networks, Pera is a former Apple engineer and is his mid-thirties presently. Forbes estimated the worth over $1 billion.
Ayman Hariri
Son to late Lebanese P.M Rafic Hariri and brother to Fahd Hariri, Ayman has an international pedigree. Living in Saudi Arabia, Ayman earned his undergrad degree from Georgetown University in U.S and currently works in real estate.
Yang Huiyan
She is the only woman in the list and is believed to have inherited the wealth from her father in 2005. Her father was the owner of a prospered Chinese high-end real estate company Country Garden.
Albert Von Thurn Und Taxis
The 28 years old Albert is 12th prince of German princely house Thurn and Taxis. He has done his schooling from Scotland and Italy. He is into the local energy projects and has been listed as the youngest billionaire in the world many times since his father's death in 1990.
Source.