Google has recently initiated the project of making around 100 monuments of India to be accessed on Street View. That means, anyone with an Internet connection, can easily get a 360 degree panoramic view of these 100 cultural structures and to make this happen, Google has come together with the Archaeological Survey of India and the Indian Ministry of Culture.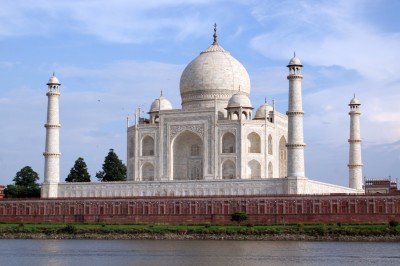 Google's main aim has always been to make its information more reachable across the world and especially to find out creative ways to tell stories about diversified cultures. Pravin Srivastava, the Director General of the Archaeological Survey of India said that this project is an effort by Google to make India's rich culture and heritage reach out people across the world and also sustain the country's uniqueness for the future generations.
Some of the major structures of India, to be showcased on the Google Maps are the Taj Mahal, Qutub Minar, which is a famous icon and the Ajanta and Ellora caves; these will also be featured on Google's world wonders site. The monuments will be captured with the help of Google Trekker, which is a backpack, with a camera affixed with it. This instrument has been and captured places like the Grand Canyon, Mount Fuji, streets of Venice and the Galapagos Islands.
This will be Google's second such effort in India after landing into trouble for capturing the streets of Bangalore in 2011, which eventually led to call of the project due to regulatory concerns. However, this time Google is all set to map these 100 cultural wonders of India, after having teamed up with Indian companies.
Well, Google Street View is an amazing concept and I say that after seeing the really awesome imagery it has done quite recently, with the Galapagos Island and Warner Bros. Studio's Harry Potter set for Diagon Alley and not to forget the Japanese Island which was an inspiration for the hide out in the Bond movie Skyfall.
So, have you checked out Google Street View yet? What do you think? Do share your views with us.