Year 2012 was a significant year for Microsoft. The company not only released its latest OS for Windows-based PCs and Windows Phones (Windows 8 and Windows Phone 8) with a new logo but also introduced to the world its first-ever designed tablet – Microsoft Surface.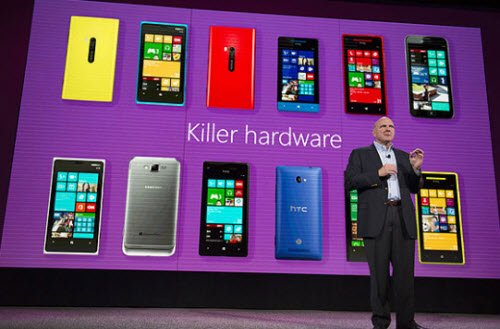 2012: A year of Microsoft Milestones
The marching did not stop here! The company proceeded further on making a new version of Office suite – Office 2013 after a gap of 3 years and even brought a new version of Halo 4. In addition, it revamped Outlook.com, Xbox Music and SkyDrive, three major services that raised a lot of interest in the last couple of months.
Apart from this, Microsoft in May also brought a major refresh for the in-house search engine Bing. If you remember, October 25 was probably the most important date of the year for Microsoft. Surface, Microsoft's first tablet in history, started shipping this date onwards. Also, the same day the company officially rolled out Windows 8. The 2 products were seen as two revolutionary products designed to "reinvent" the way people worked on their computers.
Now, the year 2012 is about to subside and Microsoft has put up a new video showcasing its proud achievements during the year. Take a look at it!
http://www.youtube.com/watch?feature=player_embedded&v=ismMaczcCzo
Read more at Microsoft.