Microsoft Japan is now bringing a new version of Surface Pro with 256GB RAM. This latest tablet-laptop hybrid comes with complete MS Office 2013 and some exclusive Touch Covers. Furthermore, the device is powered by an Intel Core i5 processor and offers a 10.6-inch touchscreen with1920×1080 resolution and 4GB of RAM as standard.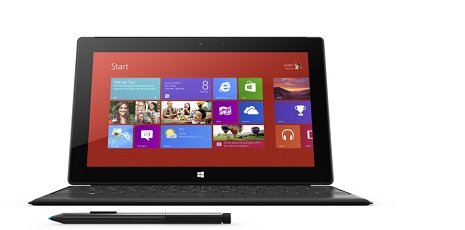 This is first Surface Pro tablet from Microsoft offering such a large amount of storage space. This new Surface Pro hybrid tablet/PC from Microsoft will be put on sale by June 7, 2013 in Japan. The tablet will be also be sold in other countries, but there is no specific information yet revealed regarding that.
Following a wider roll-out, this Japan-exclusive Surface Pro tablet/laptop hybrid will reportedly be available through Microsoft Japan online store as well as many retailers including Yodobashi Camera Co., Yamada Denki Co., Bic Camera Co. and K's Denki Group.
According to Microsoft Japan Press Release, this latest 256MB Model Surface Pro will be available at 119,800 yen (($1,170). Priced at $982 (99, 800 Yen) a 128 GB Surface Pro model will also be introduced in the Japanese market.
The two new Japanese variants run on Windows 8 Pro and will come preloaded with MS Office Home and Business 2013 Suite. This is for the first time that a Surface Pro version is coming with preloaded MS Office.

Microsoft will also be releasing a few artistic Touch Covers for its new Surface Pro range for those who are looking for something different than the regular ones.