Shutterbugs among you have a reason to smile, as finally a free of charge, fully featured app for the popular image and video sharing social network Instagram has arrived on Windows Phone app store.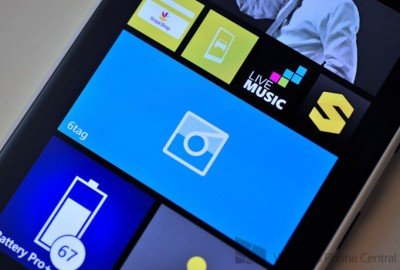 Instagram app for Windows Phone
The app is called 6tag, and has been developed by a French developer Rudy Huyn. Although the app offers some features that haven't been seen on Windows Phone platform before, it is not the official app.
The Windows Phone app store, although it has over 160,000 apps to showcase in its app store, still lacks the support for some major popular services including Instagram. The app features the original filters that you find in Instagram. Other than that, the app also provides support for geo-tagging, and much awaited video uploading. You can directly share your media content on Facebook, Twitter, Foursquare, Tumblr and Flickr. Although the app is integrating fine with Facebook as of now, there is no official word from the giant social network on how long it will provide oxygen to it.
While Instagram isn't allowing Microsoft to build an official app for it, and since a few days ago it tweaked all its filters and started revoking access of many a 3rd party apps, it is clear that the company might shut this app in coming days. Facebook though doesn't seem to follow this philosophy, and has made it clear in the past that all it wants is the best Instagram service and not where it is coming from.
Until we have an official app for the service, 6tag does seem as a savior. You can download the app from here.