Taking forward the development in hardware technology, Intel today announced the 7th-Gen upgrade to their lineup of Intel Core processors for 2 in 1 convertibles and laptops.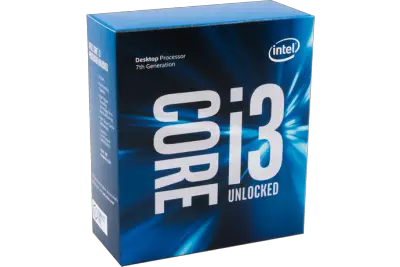 7th-generation Intel Core processors
This new lineup introduces a new media engine that is a great new addition for viewing, streaming, creating and sharing 4K files. The result is new PCs have better performance and responsiveness, richer visuals with better integrated graphics, more refined and expanded user experiences, longer battery life, and the ability to take full advantage of the immersive internet.
These new Intel Core CPUs have been rolled out in two separate series: 'H' and 'S', separately designed for two distinct kinds of gadgets. Laptops and other compact devices will be powered by the H series, while the more prominent S series is designed for huge conventional desktop units. Initial results claim that the new models are almost 25% more efficient that previous-gen processors.
The company also claims the i7-7700K can "create, share and stitch" 4K 360-degree videos 35 percent faster than the 4770K. When it comes to the H-series chipsets, Intel says those are expected to perform about 20 percent faster than a comparable fourth-gen chip and handle 4K 360-degree videos 65 percent faster. The high-end S Series chips pack in four cores and eight threads and are combined with the Intel HD 630 graphics.
New processors are not the only thing on Intel's mind. The company also announced an intriguing new technology called Optane Memory, which plugs into M.2 connections on motherboards to speed up systems. It's not clear what purpose it serves, but Intel claims it will deliver SSD system speeds when used with a traditional hard drive.
Yes, the new Intel 7th-gen upgrade seems quite exciting for 4K and 3D enthusiasts, but it's only looking great for someone who is upgrading their system after half a decade or so. If you are on last year's chips, it's probably not a good idea to move onto the new ones so fast.