Microsoft Access team has finally heard the request of several users and has announced a new data type in the Access 2016. Large Number (BigInt) is a supported type now and helps users with added analytical capability. The extended support means that Access 2016 can finally read and write data to and from external data sources which make use of BigInt.
For the sake of context, Microsoft Office Access is a database management tool which blends the Microsoft Jet Database Engine with the graphical user interface and also offers software development tool. The Access 2016 is an add-on for Office 365 subscription and costs $110 per year for five persons.
Access 2016 to support Large Number (BigInt)
In response to one of the most requested items on our UserVoice forum, the Access team is pleased to announce support for a new data type in Access 2016—Large Number (BigInt), says the announcement.
Large Number (BigInt) is expected to deepen the integration experience when users are importing/linking BigInt data or even when creating new local tables and editing existing ones as well. Starting with this update Access will allow users to add fields which will store BigInt numbers.
Toggling BigInt support for imported tables
As requested by the users Microsoft has added an option to turn on/off the support for Large Number in the current database. Also, one can simply import BigInt columns and link to tables natively. The support also enables users to import from and link to tables containing BigInt columns and let Access display it in a large number format.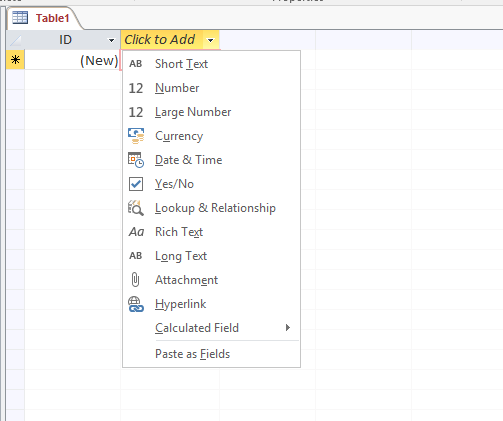 At this juncture, the support for Large Number in Access 2016 is available for Office 365 subscribers and will soon roll out to Office Insiders followed by consumer and commercial Office 365 subscribers. In case you don't get the feature make sure that you are onboard the latest version of the Office. If you are an Office user you can share your suggestions and observations perhaps the feature you want will be implemented in the next update.