If you visit a Torrent website in India, you might get sentenced for a period of 3 years in jail, with a fine of 3,00,000 INR. TheIndian Department of Telecommunications have been ordering a ban on torrent websites offering pirated and illegal content, but things have turned up really stern and serious this time.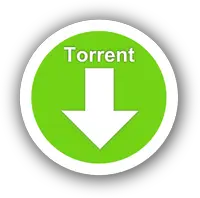 While some torrent websites are still working, most of them are now flashing a warning note which says,
"This URL has been blocked under the instructions of the Competent Government Authority or in compliance with the orders of a Court of competent jurisdiction. Viewing, downloading, exhibiting or duplicating an illicit copy of the contents under this URL is punishable as an offence under the laws of India, including but not limited to under Sections 63, 63-A, 65 and 65-A of the Copyright Act, 1957 which prescribe imprisonment for 3 years and also fine of up to Rs. 3,00,000/-."
Some of the torrent websites are displaying a simple warning which states,
"This URL has been blocked under Instructions of the Competent Government Authority or In compliance to the orders of Hon'ble Court".
The warning clearly states that you violate the lawsuits if you are visiting the torrent websites of downloading the pirated content and will be booked for "Offence of infringement of copyright or other rights conferred by the Act".
As per the government rules, a first-time violation will lead to a sentence of six months three years in jail with a fine of Rs 50,000 – Rs 2 lakh. Subsequent violation will book you for an imprisonment of three years with a fine of Rs 3 lakh.
Read: What are Torrent files?
If by any chance you are booked for any of these sentences, you can file a petition in the relevant High Court.
The story was first reported by India Today, and there is no official word from DoT or the government.