Yesterday, at a press conference in New York, Acer unveiled a series of new laptops and PC's that included an attractive 10-inch, detachable laptop-tablet hybrid with four use modes.  The announcement saw Acer's shift in focus from the traditional market of laptops and desktops moving towards the modern hybrids and tablets.
These new devices included Acer Aspire Switch 10, Acer Aspire U5-620, Aspire Z3-615, and the Acer Aspire E series. However, among all, the 2-in-1 detachable laptop, Aspire Switch 10 was the one to impress the most.
Acer Aspire Switch 10
The name itself suggests its features, this 10.1-inch Windows device comes with a special magnetic detachable Acer Snap Hinge that lets the device switch between 4 different modes for seamless touch, typing and viewing. You can use this device as a laptop or as a tablet or in one of the hybrid mode – Display or Tent. The Aspire Switch 10 measures less than 8.9mm thin in Tablet mode and only 20mm with the keyboard docked.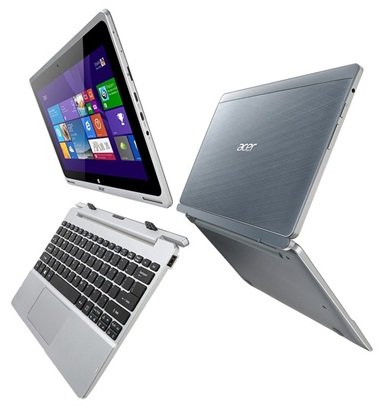 Talking about this device, Microsoft writes on the Windows blog,
"The Aspire Switch 10 features up to 64GB of storage and 2GB of memory and is powered by an Intel Atom (Bay Trail) quad-core processor. If you want more storage, there will be integrated hard drive options for the keyboard up to 500GB".
All-in-one Desktops – Acer Aspire U5-620 and Aspire Z3-615
Aimed at the upcoming 2014 school season, the 23 inch, Skype certified, Aspire U5-620 is a perfect PC for students heading off to college. The Aspire U5-620 is built with an ergonomic back hinge allowing it to be effortlessly adjusted for many viewing angles, from completely flat to 90°.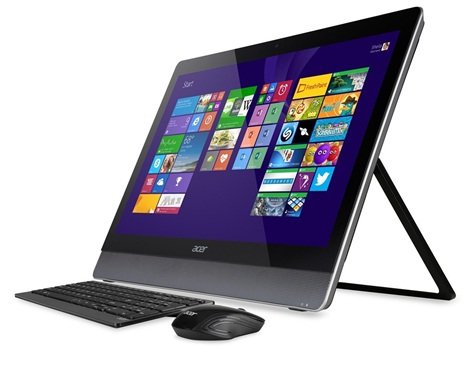 Another desktop, the Aspire Z3-615 comes with full HD display with IPS technology for greater viewing angles and comes powered by a 4th generation Intel Core processor and NVIDIA GeForce graphics. Its front-facing speakers powered by Dolby Digital Plus Home Theater equips this model with great entertainment capabilities.
 New Aspire E 14 and E 15 series laptops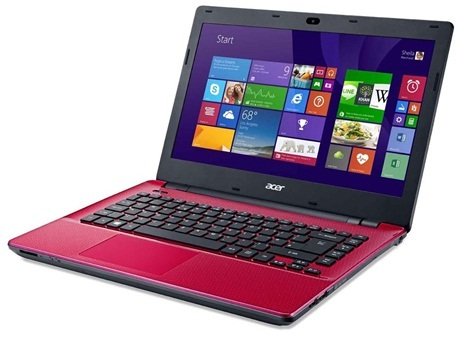 These E-series laptops offer a choice of a touch or non-touch, Full HD/HD, and glare or matte display. Powered by either 4th generation Intel Core processors or AMD processors they come with 16GB of memory, 1TB of storage and the latest NVIDIA GeForce 800M or AMD Radeon discrete graphics.
All above models are expected to go on sale from May 2014.