Ransomware attacks have become so common in the tech industry that many organizations have begun pre-emptive strikes already. However, it seems Acer, the consumer electronics giant, had not taken the suitable amount of protection. According to the latest reports, a REvil ransomware attack has targeted Acer, and the attackers are asking for a $50 million ransom from the company.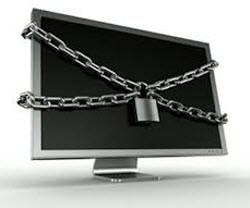 REvil strikes Acer Group
If Acer fails to pay the amount, the hacker group will leak sensitive information about the company on the internet. It is worth noting that Acer has been confronted by one of the infamous ransomware hackers out there, called the REvil Ransomware group.
This ransomware attack between Acer and the REvil Ransomware group has been quite dramatic for several reasons. First of all, while the attacker claims to have access to the back-office files of Acer, the consumer electronics giant has underplayed the impact of this attack.
For instance, the company has not acknowledged the attack, but it added a typical response that there is an ongoing investigation to understand the abnormal behavior in the network. However, internal data shared by the REvil Ransomware group indicates that the group has access to bank accounts, internal communication records, and other sensitive data of the laptop manufacturer.
Some sources have also indicated that Acer has been in talks with the ransomware group for a while. In one of the chat records, a reporter found, Acer had negotiated about the ransom, and the REvil group offered a 20% discount, under the condition that Acer has to make the payment by March 17.
Such a transaction has not happened so far, meaning that Acer will have to pay the total amount by March 28. The REvil ransomware group has added that it will provide a decrypter and vulnerability report once Acer has made the payment. It has also promised to delete all the stolen files upon the receipt of the ransom.
However, if the company fails to pay the $50 million ransom by March 28, it will double the ransom to $100 million. Since Acer has not acknowledged the attack, we do not know the specific reason for the attack. However, a few experts have said that the REvil Ransomware group used the Microsoft Exchange exploit to access Acer's network.