Finally, Acer Iconia W3, one of the first 8" full version Windows 8 Tablet is here! What started as a rumor when full running 8" Windows 8 Tablet were shown "available" on Amazon, is now very much official.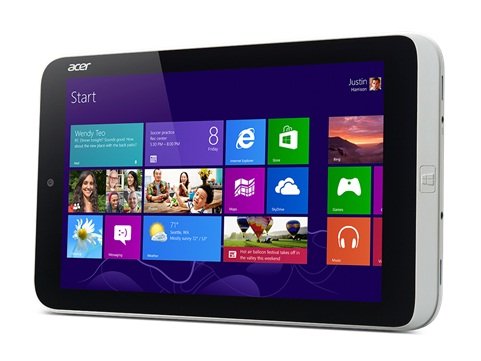 Acer Iconia W3
Today, at Computex 2013, Taiwan, Acer announced Iconia W3, one of the first 8-inch Windows Tablet. The international conference held under the theme of "Redefining Technology Through Touch" saw Acer introducing a range of products including 8 inch Iconia W3, new 13-inch Aspire S7 and a 5.7-inch phablet.
Acer Iconia W3 is the first tablet that runs the full version of Windows 8 thus enabling users to install and run programs that exist on any of the Windows versions. Weighing just 1.19 pounds this Tablet is just 0.45 inches thin.
The rich featured Iconia W3 was on the Microsoft blog as well.
"This little tablet weighs on 1.19 pounds and measures 0.45 inches thin. It's powered by an Intel Atom Z2760 mobile-optimized processor and boasts 8-hours of battery life for all day productivity. It has a LED backlit display (at 1280 x 800 screen resolution) – making photos and 720p video look great on the screen. It supports 802.11 b/g/n wireless networks, has Bluetooth 4.0, front and rear facing 2 megapixel webcams, and micro-HDMI and micro-USB ports for connecting to displays and other devices. And you can get an optional keyboard for it too which is the same as keyboards found in 13.3 inch laptops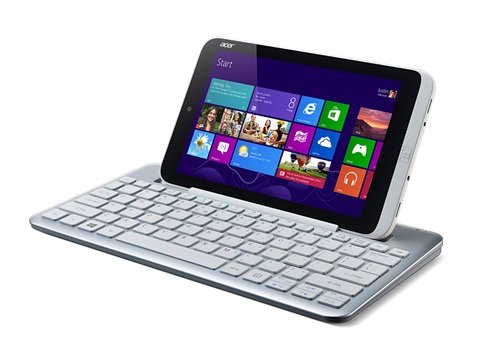 Talking of storage, Iconia W3 will be available in 32GB and 64GB models with users having option to increase the storage space to additional 32GB through a MicroSD slot.
On availability, Microsoft said that Acer Iconia W3 would be available starting June 4 in the US at $380. For users looking for additional keyboard, they will have to pay $80 more. Additionally a case for the Tablet will cost $35.
Iconia W3 just looks a decent table even though its specs don't speak of features that are extraordinary. What really could go in its favor is the full version of Office Home and Windows 8.
But will users see Windows 8, an advantage for Iconia W3?
What's your take on Iconia W3 ?