A recent blog on Windows Blogs, The Windows Team unveiled the new PCs and Phones by Acer. These powerful PCs will run Windows 10 and its best features on it. Not one or two; but Acer has launched several different Notebooks and desktops. The Windows Team mentioned in the blog,
"The Predator 15 and 17, Acer's most powerful gaming Notebooks, a refresh to their Aspire V Nitro Series Notebooks and a stylish Aspire V 13 Notebook, the new Aspire R 13 Convertible Notebook and two new desktops, the Aspire U5 Series and the Revo Build Series."
Besides, Acer has also announced two phones, namely Liquid M330 and the Liquid M320. Both these phones will run Windows 10 Mobile operating system.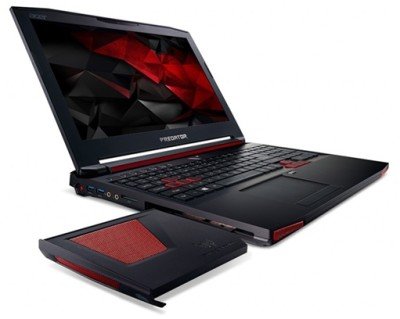 Acer brings latest features and speed with new devices
Acer seems to have decided to release a number of devices, including Notebooks, laptops, desktops and phones, one-by-one and capture the market in all terms. Most of these devices will be available from this month, i.e. from September. However, their availability won't be worldwide; but, these will be launched in different parts of the world.
Style and speed are some of the most important features of these devices. The latest Notebooks from Acer are designed specifically for gaming purpose. The Notebooks, Predator 15 and 17 are known as gaming Notebooks for the same reason. These Notebooks consist of features like powerful 6th Gen Intel Core processors with high-performance NVIDIA GeForce graphics, fast DDR4 memory, PCIe solid state drives, advanced cooling and stellar audio capabilities. Predator 17 has more advanced features than Predator 15. These features certainly make them a gaming Notebook.
Acer describes its Aspire V Nitro Series and Aspire V 13 Notebooks as the devices made for style and performance. Acer mentions about one of these Notebooks,
"The new Aspire V 13 notebooks are powered by 6th Gen Intel Core processors, Intel HD graphics, and up to 16GB DDR3L system memory. The notebooks come in two stylish colors – Steel Black and Platinum White. At just 19.65 mm thin and 1.5 kg light, they are designed to slip into a bag easily, while 8 hours of battery life lets users stay unplugged for a full workday."
The Acer Liquid M330 and Liquid Acer M320 phone feature sleek, curved chassis with upgraded front-facing cameras and many attractive features. The best part is, these phones can run Windows 10 Mobile.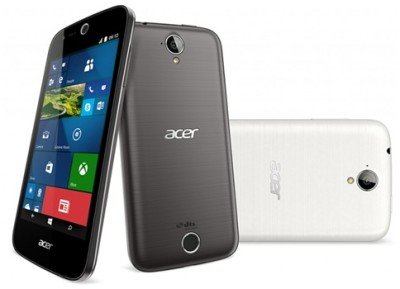 To read more about the features, price and availability of all the newly announced Acer devices, visit Windows Blog.