Looks like Adobe plans to now gradually kill Flash. It is encouraging developers to move to HTML5 and Open Web Standards. While Flash has its time and is still a huge part of the web, it is no longer been actively used my most. Moreover it has always been troubled with security vulnerabilities.
Says their blog post,
Looking ahead, we encourage content creators to build with new web standards and will continue to focus on providing the best tools and services for designers and developers to create amazing content for the web.
Due to Apple and Google's resistance, Flash never caught on with mobile devices, although it is very much alive on the web as well as the desktop. Adobe has now felt that it is time to move on.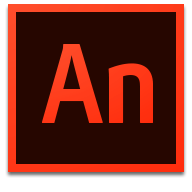 Adobe Animate CC
Adobe is also rebranding Flash Professional tool as Adobe Animate CC. The latest version of this tool will be launched in January 2016. It is not just rebranding actually as the company has added many new features to the tool which will help users to create animations for any platform. The tool reportedly will give output animations in many different formats including SVG. The Animate CC tool will however continue supporting the basic formats like AIR and SWF.
Drawing, illustration and authoring– Animate CC brings some new features for drawing and illustrations like-
Vector art brushes
360 degrees rotatable canvas
Improved pencils and brushes
Faster color changing
Easier audio syncing and
Colored onion skinning.
CreativeSync integration- Being a part of Adobe's Creative Cloud suite of software Animate CC comes with the features like Adobe Stock and Creative Cloud Libraries where the users can browse and license millions of high-quality photos, vector graphics and brushes directly.
Output capabilities- As mentioned earlier in the post, Animate CC results animations in various formats like HTML5 Canvas, WebGL, Flash (SWF), AIR, video, and custom platforms (such as SVG) via extensions.
Video export – Users will be able to export videos with custom resolutions for the latest Hi-DPI display and Ultra HD.
Custom resolution export – Revitalize older content by resizing and optimizing them for any resolution, such as Ultra HD and Hi-DPI displays.
OAM support – It lets users export their project file as an .OAM file for easy usage in Adobe Muse, InDesign, DPS and Dreamweaver.
The new tool will be found as Adobe Animate CC 2015 in the next release instead of Adobe Flash CC 2015. If you are thrilled about the upcoming animations tool release from Adobe, head over to the official blog for more updates.