Before designing an app, it is essential to have a functioning prototype available for demonstration. This requires extensive coding, and once developers start investing time and efforts in coding, they are reluctant to change the code – even if feedback from your prototype demands so. Adobe Experience Design CC or Adobe XD makes this process somewhat easy. The tool helps you quickly build prototypes as well as high-fidelity user experience designs.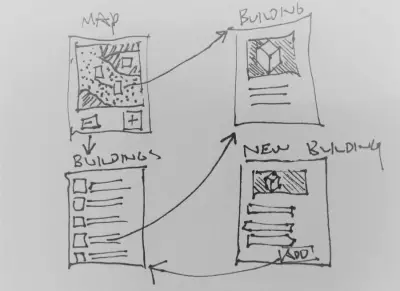 Adobe Experience Design CC for Windows 10
The app is still in the beta stage. As such, the project is still under heavy development. So, some of the editing functions that one would expect are not yet included. Nevertheless, working with the application is quite intuitive.
We're committed to delivering updates to XD on Windows 10 every month, so you'll see rapid progress over the coming months so that we get feature parity across the Mac OS and Windows 10 versions as quickly as possible. We have ambitious plans to offer full support for touch devices and pen input in XD. While we have made progress in this area, we are not ready yet to make those capabilities available in our public beta releases. Once we've delivered the core XD feature set for designing, prototyping and sharing user experiences, then we'll enable touch and pen features for the Microsoft Surface family of products and other touch-enabled devices, it further adds.
After downloading Adobe Experience Design CC for Windows 10, you'll find a core set of features for designing and prototyping websites and mobile apps, Before getting started, be sure to check out the built-in tutorial file located in the Help menu. It will give you a head start. The user interface is separated into two main tabs. First, lets you handle the design aspect of your project. Second helps you configure the associated prototype.
To install the Adobe app on Windows 10, you should have the "Anniversary Update" installed. Read more about it at Microsoft  and download it from Adobe.