A strategic partnership was announced between Microsoft and Adobe at Adobe Summit in London. The partnership between the companies aims to transform and enhance customer engagement across sales, services and marketing. The convergence of Adobe's industry leading Marketing Cloud Solutions along with Microsoft's Dynamics CRM allow brands to deliver all core areas of customer engagement experiences like reach,acquisition,retention and loyalty.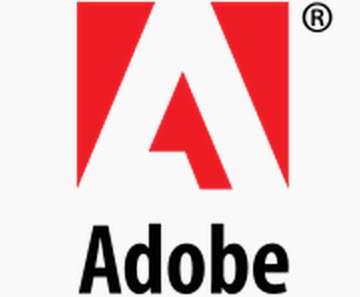 Adobe to partner with Microsoft to boost customer engagement
Adobe's partnership with Microsoft brings an integrated CRM-Marketing solution to marketing teams across different industry segments like travel, leisure and financial services. Customers can realize following abilities as a result of this partnership:
Bringing the sales and marketing activities together by tightly integrating audiences and their behaviors, that can help drive sales or service calls, to understand and identify the sales opportunities or to inform lead scoring.
Providing real-time offers on the website, enabling targeted display advertisements to identified high-value audience segments.
Aggregate Web behavior data with order history, return history, loyalty status and call center history to identify the customer in sales lifecycle as well as to deliver the right content at the right time,  via contextual landing page,  service follow-up email, or as an alert in a mobile app.
Executive vice president of Microsoft Business Solutions, Kirill Tatarinov said,
Helping our customers reinvent productivity and business processes is one of our top priorities. Partnering with Adobe enables us to deliver a comprehensive set of customer engagement processes to enterprise customers to help them be more productive and better engage with their customers. The integration of our industry-leading Microsoft Dynamics CRM solution with the Adobe Marketing Cloud will enable business professionals to maximize their investment in technology and deliver breakthroughs in marketing, sales and customer care
Senior vice president and general manager, Digital Marketing Business at Adobe, Brad Rencher said,
Adobe and Microsoft are creating the industry's first large-scale solution for connecting the customer experience across all touch points. We are making it possible for the long-held promise of the customer-centric enterprise to become a data-driven reality.
Both Adobe and Microsoft are committed to collaborate and integrate their products tightly including Adobe Marketing Cloud Solutions running on the Microsoft Azure.  Popular sales and marketing products from Adobe like Adobe Campaign and Adobe Experience Manager are now certified on Microsoft Azure.  Both the companies are working together in bringing data and insights from Adobe Analytics to Power BI, Microsoft's business analytics service that allows people to glance all of their business critical data in one single consolidated view.