A small but an important update for Windows Phone 8 users. Microsoft announced that the official Adobe Reader app for Windows Phone 8, allowing its users to open and read a wide variety of PDF documents. The application was a much awaited one because .pdf files are widely used, especially where document's security and secrecy is a concern.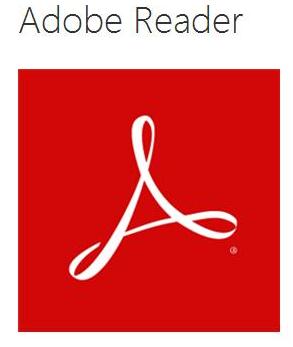 What's nice to observe in this free application is that it comes with in-built features that allow users to copy and paste, search the text for specific words, and zoom in on a page. Windows Phone 8 users can also now view protected PDF documents, navigate documents quickly through thumbnails allowing for a page by page reading or in continuous scroll mode. Also supported now are hyperlinks and bookmarks allowing you to quickly jump to a particular section or webpage.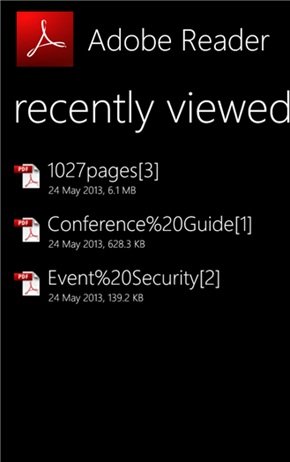 A quick summary on available features
Much faster in operation opens PDF documents instantly.
Possibility to view password-protected PDFs and sticky notes.
Search text option to find specific information.
Two viewing modes, single page and continuous scroll.
Closer view possible with zoom in mode
Additional Navigation options
Copy text option
Though Adobe reader app  does allow for basic functions like reading and copying, it lacks enhanced features such as sending your PDF file through e-mail, seeing PDF files at SkyDrive or reading PDF files in the SD card.
Though we are not complaining this time, let's hope Adobe takes a notice of it and include it in the next version. What say?
Download your free copy of Adobe Reader here.