Adobe Flash player End of Life date is near. Adobe will pull the plug on the distribution of its Flash player by the end of this year. As a result, Adobe Flash player will no longer receive updates or remain functional after December 31, 2020. The company has put up Adobe Flash player End of Life FAQ page, which reveals all the relevant information.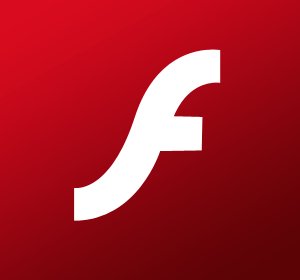 Adobe Flash player End of Life date announced
Adobe Flash Player was initially released in 1996 to allow users to view multimedia contents and stream audio and video on Internet Explorer and Firefox web browsers. Since web standards and back then were unable to execute rich Internet applications on their own, Adobe introduced Flash player.
Well, Adobe announced its decision to end the support for its 24-year-old Flash player alongside several of its technology partners including Microsoft and Google, etc. To recall, Adobe originally announced its decision to kill the Flash player in 2017. Meanwhile, this is what the company has to say:
"We made this announcement in collaboration with several of our technology partners – including Apple, Facebook, Google, Microsoft and Mozilla – which issued complementary announcements with more technical detail on what the Flash Player EOL will mean for developers, enterprises, and consumers using their specific OS environments or browsers."
Why is Adobe killing its Flash player?
Adobe Flash player will finally die on December 31, 2020. But until then, Adobe will continue to issue regular Flash Player security updates. The company will continue to maintain the operating system and browser compatibility to remain supported. Once it reaches its End of Life, Adobe will prompt users to uninstall Flash player from their computer.
Adobe Flash is fairly old-school. Meanwhile, modern web standards and technologies such as HTML5, WebGL, and Web Assembly have steadily evolved over the years. Some of these web standards served as viable alternatives for Flash content. This way, the dependency on the Flash player has significantly diminished over the years.
"By announcing our business decision in 2017, with three years' advance notice, we believed that would allow sufficient time for developers, designers, businesses, and other parties to migrate existing Flash content as needed to new, open standards."
Users will no longer be able to download Adobe Flash player after December 31, 2020
Adobe will remove its Flash Player download pages from its website and Flash-based content will be blocked from running in Adobe Flash Player after December 31, 2020. Adobe says customers should not use Flash Player after the EOL date since it will not be supported by the company.
Downloading Adobe Flash player from unauthorized, third-party websites after December 31, 2020, is highly risky. As we have observed numerous instances in the past where attackers used outdated software downloads to spread malware and viruses.
This post will show you how to completely uninstall & remove Adobe Flash Player from Windows 10.