Agnitum, developers of Outpost Pro and Outpost Free security product lines, has announced that the company's free competitive upgrade program, originally launched in late July for security suites, is valid for 20 more days until September 30, 2011 and now standalone antivirus products can be also exchanged.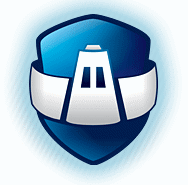 These 20 extra days should enable even more users from the United States, Canada, the United Kingdom, New Zealand, Ireland, Australia, Germany, Austria, Switzerland, France, Belgium, Luxemburg, Japan, and the Republic of South Africa to trade in their existing licenses.
The free competitive upgrade offer was launched to give users who were not happy with their existing security software the opportunity to exchange that product at no cost for the robust and lightweight Outpost Security Suite Pro 7.5 Performance Edition.
The offer is valid until September 30, 2011 for residents of 15 largest English, German and French speaking countries mentioned above.  Users of Internet security suites from any of 21 vendors are eligible.
Under the program, Outpost Security Suite Pro is provided free of charge for one or two years depending on the remaining term of the competitive license and includes free updates, upgrades and technical support. If the current license is valid for more than three months but less than twelve months, users will receive a one year license for Outpost Security Suite Pro. If more than twelve months remains on the license, users will get a two-year license for Outpost Security Suite Pro.  Each Outpost license is valid for one, three or five PCs for personal or family use.
You can try your luck and win a free license in our giveaway or you can simply go here and fill this form to avail of this innovative offer from Agnitum Outpost.