One of the India's largest mobile operator Bharti Airtel today closed its network to incoming text messages from 2 other competitors, Aircel and Reliance Communications. The company has accused the duo of flooding its network with spam messages which in turn, is impacting the quality of service to Airtel customers.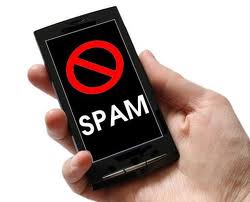 Responding to Airtel's accusations both, Aircel and Reliance Communications denied the charges and in turn referred Airtel's action as a competitive ploy ahead of Diwali festival to force them pay more for SMS termination charges.
"The timing of this step on the eve of Diwali reflects Bharti's blatant disregard for the interests of millions of customers and is another instance of abuse of market position by Bharti," said a Reliance spokesperson in the report.
The dispute between Airtel and Aircel on the other hand, dates back to Nov. 2011 when Aircel was forced into signing a bilateral interconnect agreement with Airtel. The agreement stated, for every text message terminating on Airtel's network, Aircel should pay INR 0.1 to Airtel. Aircel however, resisted the agreement as it thought the cost for their customers would go up significantly.
Later that year, in January, Airtel sent a notice to Aircel asking the company to pay the amount by the end of that month. Mentioning the due claims as arbitrary, illegal and without any basis, Aircel approached the telecom tribunal (TDSAT) but without any success. In September, the telecom tribunal ruled in favor of Airtel.
Unfazed by the decision, Aircel challenged the verdict in the Supreme Court. Meanwhile, Telecom tribunal has asked Bharti Airtel to immediately restore the SMS interconnection of Reliance Communications on its network.