Alan Wake, which is one of the best and most underrated video game for the Xbox 360, is coming to the Xbox One at an undisclosed date. The title is coming in the form of a remastered port; so improved graphics should be something gamers should look forward to.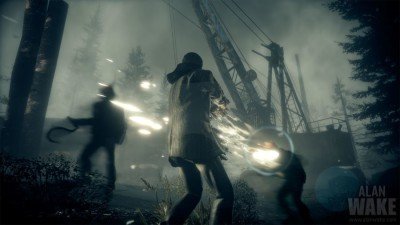 According to Remedy Entertainment chief creative officer, he would love for Alan Wake to grace the Xbox One, but at the moment, both Remedy and Microsoft are currently locked in the discussion phase, so nothing is concrete just yet.
"I would love that to happen," Lake said. "Nothing has happened yet, but we are discussing this possibility with Microsoft.
The Alan Wake franchise is owned by Remedy and published by Microsoft, so it means the studio has the right if it wanted to put the game on other platforms. In fact, Sam Lake is very much interested in the creation of Alan Wake 2, and from what he has to say, it could come to other platforms such as the PlayStation 4.
"When it comes to sequels it's our thing, we can do whatever makes sense and what's best for the franchise overall," Lake said. "But obviously it depends on many different things. I think that regardless of the platform, a good sequel — while it continues the story of the original one — it's still something that someone who hasn't played the original one can enjoy and jump on board and dive into the setting and the world and enjoy themselves."
We believe that porting Alan Wake to the Xbox One is a business decision with Alan Wake 2 in mind. If gamers gravitate towards the remastered Xbox 360 game in a huge way, then we believe Microsoft would support Remedy where a sequel is concerned.
If not, however, then Remedy as the owner of IP, can fund the creation of the game itself via Kickstarter or other crowd-funding services.