Alexa, the subsidiary company of Amazon.com, announced recently that they are going to increase their Global Traffic Panel. This expansion will incorporate several more new data points which will in turn increase accuracy of the results. A combination of more data, numerous data points and more traffic coverage will result in more accurate ratings. And this accuracy in ratings will lead to better estimates, actionable recommendations and better traffic metrics.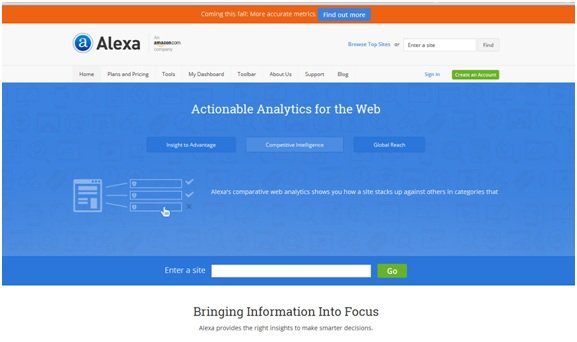 Alexa Global Traffic Panel
Alexa was founded in the year 1996 and soon acquired by amazon.com in 1999. The company provides analytical insight of internet traffic and ranking for websites across the globe. The traffic and ranking estimates provided by Alexa are based on the global traffic panel. The panel gathers internet traffic data directly from the websites that have installed Alexa script on their website and certify their metrics. The traffic and ranking estimates displayed by Alexa reflect the total usage of these websites by millions of users using more than 25,000 different browser extensions all across the globe.
Alexa has been estimating internet traffic for more than 20 years. Alexa does not just rely on browser extensions or the Alexa toolbar.  They also gather much of their traffic data from direct sources, including sites that have chosen to install the Alexa script and certify their metrics.
Regarding this data gathering, Alexa mentions that,
We're excited to announce that after a lot of hard work, the size of Alexa's global traffic panel will be significantly increasing.  Over the next month we'll be incorporating lots of new data points, which will help improve the accuracy of our metrics.  As a reminder, our data panel is a sample of global Internet traffic used to calculate Alexa ranks and estimate non-Certified metrics.
The increased global panel and more data points in the gathered information will certainly give more accuracy in the results produced by Alexa. It will be interesting to see how users are benefited from this new advancement.
The accuracy of Alexa Rankings have always been debatable. Bloggers install the Alexa widget on their blogs to artificially push up their Alexa rank. But with this new development, Alexa hopes to provide robust and comprehensive metrics, and data and recommendations you can trust.