Several companies, including the likes of Microsoft and Google, have formed a new front called Alliance for Open Media. The aim here is to create next generation media formats and codecs.
As the web grows and becomes more media intensive, viewers will eventually require to have high-quality audio, and videos streamed to their collective devices. At the moment, many formats are not good enough for streaming, so Alliance for Open Media will hopefully put this to rest.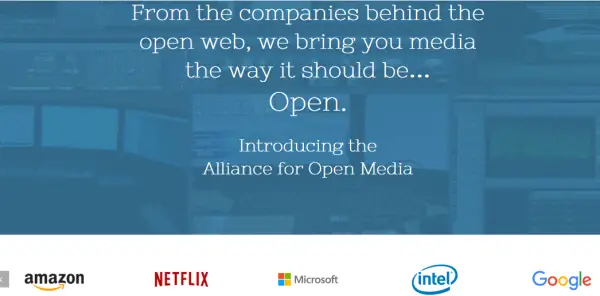 The first thing this alliance will do is to create a new open royalty-free video codec. It will be opened sourced based on the contribution from all members of the alliance. This format will also incorporate content protection measures along with adaptive streaming to better allow it to move into the future and beyond.
At the moment, we understand the founding members are Amazon, Cisco, Google, Intel Corporation, Microsoft, Mozilla and Netflix. The alliance at the moment is open to more companies who are interested in joining and making a difference. We expect several to apply because this plan is sure to take off, mainly due to the caliber of companies that are currently members.
Any type of format this alliance is working on might not see the light of day for quite some time. A format created by the AOM must be superior to anything that is available today, and it will need to work on both computers and mobile devices.
Such a media format must also have a small memory footprint, something that is not easy to do. Furthermore, it must work hand-in-hand with HTML5 and any future versions.
We hope to hear more about Alliance for Open Media in 2016 at Microsoft's BUILD conference and at Google's I/O developer conference.
Source: Alliance for Open Media.