There were 2 major announcements that Google made, first – Sundar Pichai becoming the CEO of the company, second – Birth of a new umbrella company "Alphabet" which will be the mother firm of all companies including Google. In case you thought this was a simple name change, then there is more to it than what meets the eye.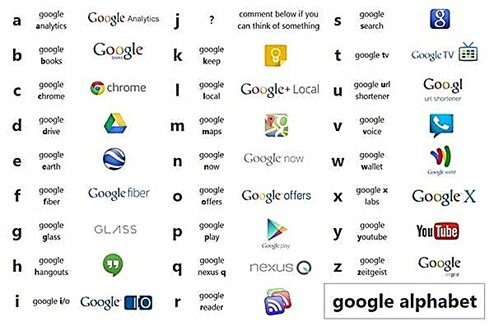 Google's SEC filing was as per below,
"Alphabet will initially be a direct, wholly owned subsidiary of Google. Pursuant to the Alphabet Merger, a newly formed entity ("Merger Sub"), a direct, wholly-owned subsidiary of Alphabet and an indirect, wholly owned subsidiary of Google, will merge with and into Google, with Google surviving as a direct, wholly-owned subsidiary of Alphabet".
If you are confused, here is a better explanation.
Apparently Google's boss "Alphabet" is created by Google as a wholly-owned subsidiary of itself. Very soon, Alphabet will create its own wholly-owned subsidiaries, which will be companies apart from Google, some merging into Google while some coming out. Google is going to have its own identity, free to create its own products, but as a wholly owned subsidiary of Alphabet.
Hence, very soon existing Google's businesses such as "research firm" Calico, "home-automation company "Nest, and its investing arms, such as Google Ventures and Google Capital, and incubator projects, such as Google X will become companies on their own with their own CEO's and leaders.
Alphabet's Role
Alphabet will be a collection of companies, not involved directly in any business, but acting as a helping hand to its owned subsidiaries, in fact guiding them to develop their own identities.  The man running Alphabet as CEO would be Larry Page with Sergey as President
Describing Alphabet's future, Co-founder Larry page wrote on the company's blog,
"Alphabet is about businesses prospering through strong leaders and independence. In general, our model is to have a strong CEO who runs each business, with Sergey and me in service to them as needed. We will rigorously handle capital allocation and work to make sure each business is executing well. We'll also make sure we have a great CEO for each business, and we'll determine their compensation".
On a lighter note, Larry Page mentions that the reason of choosing "Alphabet" word as the name of the mother company is because "alpha" is a financial term meaning return on investment above the benchmark, which is their business motive.  We certainly wish Larry all of that. However, the fact of the matter is that Alphabet is currently a company with no identity, but bigger than Google.
Easter Egg: Visit its home page at abc.xyz Click on 'More' in the Larry Page letter. Find 'drone delivery effort' and click on the full-stop after it. See what happens! This is definitely innovative.