Anant Maheshwari, former top executive at Honeywell will soon take over as the President of Microsoft India. He has been working as India President in Honeywell and been known for his notable business leadership roles for over 12 years. Before joining Honeywell, Maheshwari was working with McKinsey & Company and held deals across various industries like engineering equipment, pharmaceuticals, IT and e-commerce, telecom companies and private equity.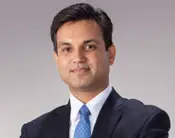 Maheshwari will join Microsoft on September 1, 2016, and will take over as president from January 1, 2017, as per the statement issued by the Company. As  India president, Anant Maheshwari will be taking care of all Microsoft products, services and offering across India.
Jean-Philippe Courtois, Microsoft EVP and President Global Sales (marketing and operations) said in his statement,
"I am delighted to announce that Anant is joining Microsoft India. As we continue to transform as an organization and support our customers' digital transformation, Anant's leadership will be pivotal to our continued growth. Our mission at Microsoft – which we all care deeply about – is to enable every person and every organization on the planet to achieve more. I know that in India, Anant will help us to continue to deliver against this, in one of the most vibrant, diverse and exciting markets anywhere in the world."
Commenting  on his new role, Maheshwari  said,
"Microsoft's mission—empowering people and organizations across the planet to do more—is deeply energizing, especially at India's current growth inflection point."
Company chairman  Bhaskar Pramanik  will retire in March 2017. He has been serving Microsoft India  for last  five  years and has worked diligently with the company's partners,  stakeholders, employees, and  customers. Pramanik  has also  been  known for his support in Digital  India  initiatives.