Android users beware, a new virus attack can whip up your next month's phone bill. This virulent attack is infecting the Android Smartphones. Each infected Android phone then sends thousands of virulent spam text messages a day whooping up your bill.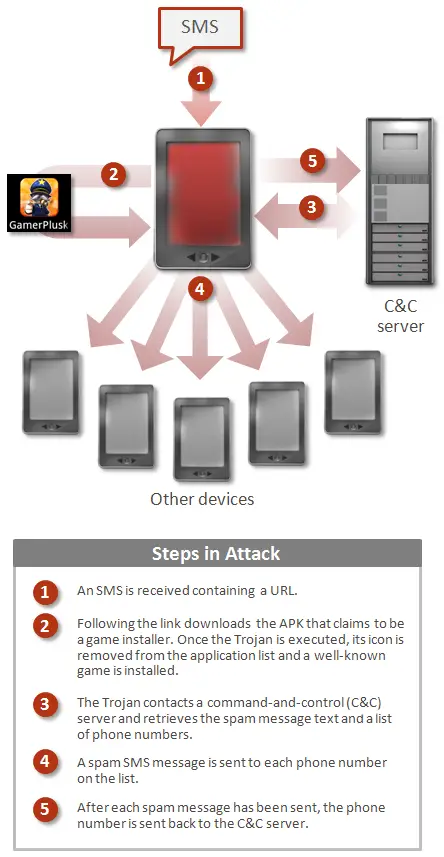 Cloudmark, the messaging security firm discovered this spam campaign sending the virulent spam text messages to the Android phones. The spam text messages offer a free version of paid games to the users which include some of the most popular games like Grand Theft Auto, Angry Birds Stars Wars and much more.
As the user clicks the link and installs the free version offered by the hacker, a hidden program is downloaded in the device connecting it to a control server in Hong Kong. This server then sends copies of viral messages, a list of 50 phone numbers and instructions of sending messages to those 50 phone numbers.
Talking about the security loopholes in Android platform Mobile security researcher at Juniper Network, Dan Hoffman says- "The mobile threat continues to grow at a very rapid pace with threats only increasing in complexity."
Symantec predicts that such attacks will become more common next year.
"While delivering spam by botnets is nothing new, mobile technology has opened up new attack vectors to cybercriminals who are using the proven attack techniques of social engineering and spam with success on mobile devices."
This virus send the text message to 50 numbers in just 65 seconds and thus user may get a huge phone bill if they don't have an unlimited text messaging plan. This malicious viral attack also blocks the incoming messages to the phone.