Windows Phone users rejoice as Rovio just announced that it is releasing a new version of Angry Birds with 100 new levels on the Windows Phone platform. What's more, the Angry Bird app will be freely available on the Windows Phone Store till May 15, 2013.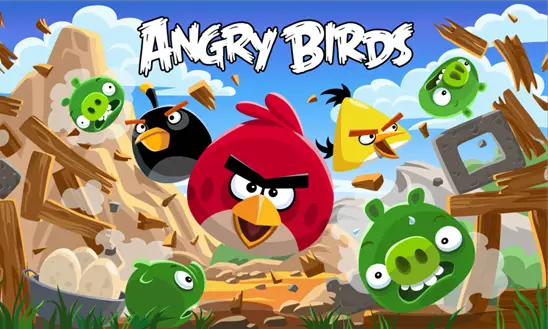 "Good news for all of our fans who play Angry Birds on Windows Phone, we have a brand new version of the original Angry Birds for you to play. The game will have over 400 levels from the get-go, and will be free to download for the first two weeks. The Windows Phone 8 version will also have Xbox Live integration with new achievements and leaderboards!" – Rovio
Angry Birds started out with a bang and is still counted as one of the best smartphone games across multiple platforms including iOS, Android and Windows Phone. The distinct features of each angry bird, the simplicity and the huge number of levels add up to the addictiveness of this game from Rovio. And with a whole new version now available for Windows Phone, users will have much more to cheer for.
"This will be a completely separate download from the original Angry Birds title that some of you may already own. The reason why we're re-releasing the game is that it will be technically easier for us to support in the future, so we're really happy to get this out there! Starting from May 1st, this game will be FREE to download until May 15th. So even if you already own our first release, make sure to get this one. It will have more levels!"
According to Rovio, downloading this new, improved version will not wipe out user's old game, scores, stars and level progress. Instead,users can enjoy both the versions as they are stand-alone and completely separate.
Download the new Angry Birds app for Windows Phone 8 | Windows Phone 7.5.