The ATM Industry Association (ATMIA) has declared its next major migration to a Windows ATM operating system would be to Windows 10, bypassing Windows 8. With the announcement, it is clear that ATMs running older versions of Windows will be upgraded to latest Windows 10 when the OS will be available.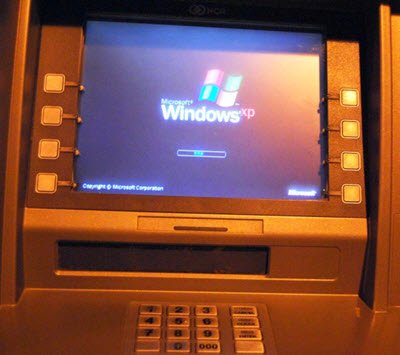 Windows 10 for ATMs
The main reason advertised for adopting this migration path is increased security for protection against malware and other forms of cyber-attack offered by Windows 10 and cost-to-benefit analysis to establish a strong business case for migration strategy.
Some other benefits of migrating from Windows XP, Windows 7 or Windows CE to Windows 10 are – New Microsoft philosophy of one system for all – "a single Windows for everything"
Overcoming previous disadvantages of Windows 8
Availability of periodic updates, like service packs, etc.
ATMIA CEO Mike Lee had the following to say on the planned migration process-
ATM deployers should start their 2020 migration without delay as ATM hardware purchased now will still be in use when support for Windows 7 OS ends in that year. This means terminals would need to be upgradeable and compatible with the next big operating system. It's important to know which ATM configurations are going to be Windows 10 compatible."

We expect there to be some parallel trajectories in future with a mainstream solution adopted by the majority of deployers, probably Windows 10 in our view, and alternative systems like Linux and Android", he further added.
This means ATMIA will continue to explore and discuss alternative operating systems in its Next Generation ATM Architecture Committee.
The ATM Industry Association is a non-profit trade association serving all businesses and groups in the ATM industry. The association is made up of over 5,000 members in 65 countries and represents well over 1.5 million ATMs internationally.