There's a reason to rejoice for design students across the globe. Autodesk, the software giant in US that makes design software for various industries; announced that it has made its design software free for all the design students as well as teachers worldwide. Though the announcement looks like a present for the design students on the occasion of Cyber Monday; the 'offer' lasts beyond the holiday.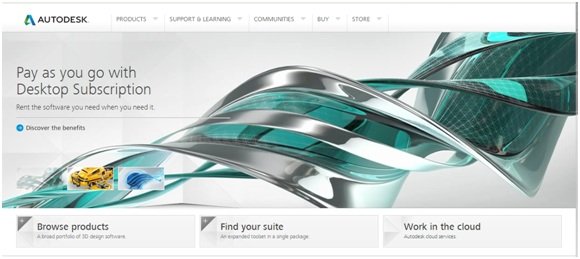 About this announcement, Carl Bass, CEO of Autodesk said,
"The way we make things is changing rapidly, and we need a workforce ready to design for new manufacturing and construction techniques. By providing free professional design tools to students, faculty members and academic institutions around the world, we're helping get industry ready for the next phase."
What is Autodesk
Autodesk is a multinational software company that makes design software for a number of industries such as entertainment, media, manufacturing, construction, engineering and architecture. The company is better known for its flagship product, AutoCAD. Besides, the company's digital prototyping software that includes Autodesk Product Design Suite and Inventor are heavily used by the manufacturing industry. As Autodesk describes itself,
What is the offer by Autodesk
The company is used by digital artists, engineers, design professionals as well as hobbyists and students across the world. The company had decided to expand its reach in the educational field. Hence, the company decided to offer the access to its design software, which include industry-leading design, engineering and entertainment software to students, academic institutions and instructors across the globe.
Autodesk mentions the number of students and educators who will be benefited from this free software.
"Through this action, more than 680 million students and educators from over 800,000 secondary and post-secondary schools in 188 countries can take advantage of free access to Autodesk's professional software and services for use in classrooms, labs, and at home."
However, the company wants to keep this facility of free software limited to the educational field only.
This is certainly a noble step taken by Autodesk as this may prove to be a giant leap in the field of education. Read more about this announcement in the news by Autodesk.