The security software major Avast has bought Piriform, the developers of CCleaner. Piriform is one of the largest providers of PC and mobile optimization software in the world. The company was founded and based in London, UK. Piriform is known for its flagship product CCleaner. CCleaner is the popular tool for cleaning the PC and is used by 130 million people. This also includes 15 million Android users.
After Avast acquired Piriform, Piriform staff will be a part of Avast's consumer business unit, led by Ondrej Vlcek, Avast CTO and EVP & GM, Consumer.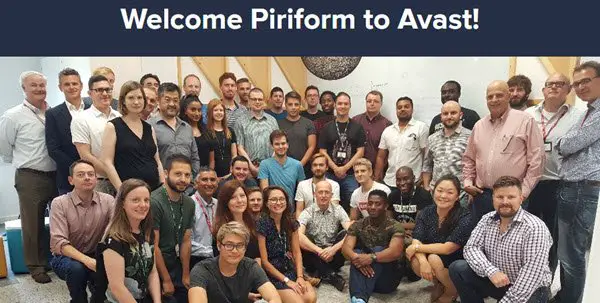 Avast acquires Piriform: What next
Since Avast acquired Piriform, CCleaner is now associated with Avast as well. As Vince mentions, CCleaner fits very well to Avast, for various reasons. It is a high-quality product that fits Avast's standards. Though it's a free product, CCleaner is a fully functioning product, with some excellent premium features on top. It comes with disk defragmenting, file recovery, and hardware inventory.
After Avast acquired Piriform, CCleaner will get all the Avast's loyal community of tech-savvy users, built up over many years. Avast as founded in 1988; while Piriform was founded in 2004. Since then, both these companies have built up a huge customer base each. After Avast acquired Piriform, both these customer bases will merge and ultimately there will be a huge customer base for CCleaner.
Vince Steckler mentions about this merger of customer bases:
"They give us feedback regarding our products and even help other users with questions. We wouldn't be where we are today without our loyal user base. We see many commonalities and synergies between CCleaner's community and ours that we want to leverage."
CCleaner is now a Piriform and Avast product
Vince Steckler further mentions about Piriform product CCleaner;
"…both CCleaner and Avast are known for their innovative and lightweight products. Piriform's technology and products are extremely robust. We will maintain the Piriform products separately from our current Avast optimization portfolio, and Piriform customers can rest assured they will continue to get the attention and service they are used to. Our existing performance optimization products, Avast Cleanup and AVG TuneUp, will remain available."
After Avast acquired Piriform, Avast is also able to broaden their presence in London.