Avast Free Antivirus 2016 is here and has come with a lot of new features. It offers the usual anti-malware and antivirus protection, and along with it, it also offers several other features. Some of these features include unwanted toolbar removal, one-click system checks and SafeZone Browser. Besides these, Avast Free Antivirus now detects 12 types of router vulnerabilities.
Along with this, Avast has introduced Avast Passwords. This feature can create strongest passwords for you; so that you won't store the passwords on your browsers and also reuse the same password. The best part of this deal? Well, you get the non-commercial and home use edition free of cost!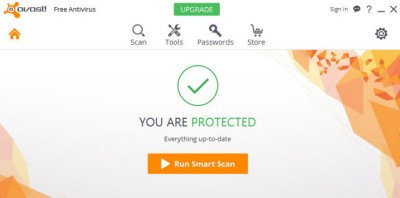 What are the latest features of Avast Free Antivirus 2016
The important features that are included in Avast free antivirus 2016 are,
Passwords manages your passwords and syncs data across your devices. The new tool checks your password security, stores passwords securely, and includes browser extensions for easier login and form filling. Additionally, it offers a password generator.
SafeZone Browser replaces the old SafeZone to protect your online shopping and banking. Pay mode isolates your browser session and protects from potential keyloggers or spyware. Shielded windows offer a safe space to visit untrusted websites.
User interface has been revamped with more space for content and easier control.
Feedback can be given directly via the user interface to report bugs, request features, or offer other suggestions more easily.
Avast mentions the key improvements that users will see in Avast free antivirus 2016. These are as follows:
Avast Home Network Security now scans for even more kinds of vulnerabilities on your router and home network. More details are provided in the results.
Avast Setup is quicker, easier and more intuitive.
Avast Smart Scan now integrates the Antivirus, Software Updater, Browser Cleanup, Home Network Security, Cleanup, and Passwords into one. One scan shows you your security profile at a glance and offers fixes for any issues detected.
Cleanup replaces GrimeFighter to clean your PC of junk and improve PC performance. It offers quicker scanning without a reboot, and now can scan your registry for obsolete programs.
Thus, Avast has given a lot of new features which will protect the PC in any condition.