Avast not only helps you keep your computer away from exploits with their Antivirus program but also helps you save money. They do it with their Avast SafePrice service. They own a huge database of verified and valid online shops, travel websites and e-commerce stores. Hence, they also have to offer great discounts and best prices for anything that you shop for online. With a great collection of coupons, sometimes even exclusive to the service, SafePrice from Avast will be your best companion to shop online. This service also helps you by saving you from online frauds by redirecting you only to verified services.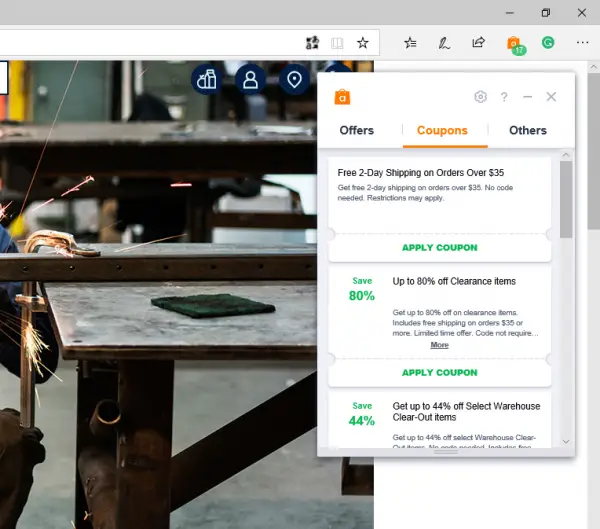 Avast SafePrice for Edge
The extension for Windows 10 and Microsoft Edge is compatible with Windows 10 1703. Avast SafePrice can be installed from the Microsoft Store just like a regular Windows app. It is available for everyone for totally free of cost. Earlier, it was available for Google Chrome browsers only but it looks a great progress to see this extension spreading towards more browsers and moreover, it is great to see more attractions coming to Microsoft Edge browser.
It is worth noting that this extension can not be used for buying items in Flash Sales or lightening sales. There are other solutions available as extensions for Google Chrome like Autobuy extension which will allow you add your desired product into your E-cart automatically as soon as it is available. Avast SafePrice is nothing like that. It is more like the Amazon Shopping Assistant that is available for Microsoft Edge for a very long time now.
Another interesting extension available for Microsoft Edge that works in a similar manner is Ebates. You can download Avast SafePrice from here in Microsoft Store and Ebates from here.
Also, Avast SafePrice for Google Chrome can be downloaded from the Chrome Web Store for free from here.