According to a research from the CERT Coordination Center, the AVG Safeguard and Secure Search Toolbars have been found to be insecure and vulnerable and could provide access for remote attackers to inflict malicious code on computers. The report says that the AVG Secure Search toolbar, also known as AVG Safeguard includes an ActiveX control that provides a number of unsafe methods, which may allow a remote, unauthenticated attacker to execute arbitrary code with the privileges of the user.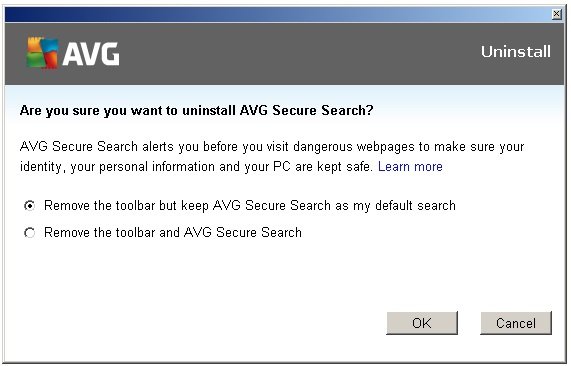 AVG Secure Search Vulnerability puts IE users at threat
The AVG Secure Search, also known as AVG SafeGuard, is a browser toolbar from the antivirus major AVG technologies. This web browser add-on provides an additional security layer while searching and surfing to protect users from infected websites. However, as CERT reports,
"One of the components provided by AVG Secure Search is an ActiveX control called ScriptHelperApi, which is provided by ScriptHelper.exe".
ScriptHelperApi is marked as safe for scripting in Internet Explorer, which means that the author has determined that the control cannot be repurposed by an attacker. Because this control does not internally enforce any restrictions on which sites may invoke its methods, such as by using the SiteLock template, this means that any website can invoke the methods exposed by the ScriptHelper ActiveX control.
The installer for AVG Secure Search also sets the ElevationPolicy registry value for the control, which means that the control is excluded from the Internet Explorer Protected Mode sandbox. The installer for AVG Secure Search also sets the Preapproved registry value, which bypasses the Internet Explorer ActiveX Opt-In feature that was introduced with IE 7.
Taking the advantage of the same, an attacker may be able to download and execute arbitrary code with the privileges of the logged-on user by just influencing a user to view a specially crafted HTML document.
CERT advises users to apply an update as addressed in AVG Secure Search toolbar version 18.1.7.598 and AVG Safeguard 18.1.7.644. Also it recommends disabling the AVG ScriptHelper ActiveX control in Internet Explorer.
To know more on how to avoid the vulnerability, click here to read more about it.