Avira AntiVir, one of the leading security software companies, who offer the very popular Avira Free antivirus software for Windows, has announced that it will continue to support and protect Windows XP computers, 1 year after the main stream support offered by Microsoft for Windows XP ends. Mainstream support for Windows XP ends on 8th April 2014. This means that Avira will continue to support Windows XP till April 2015 .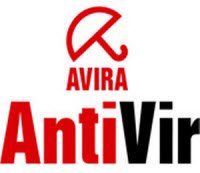 After mainstream support ends, Microsoft will not be releasing any security patches for Windows XP, nor does it plan to update Microsoft Security Essentials, its free antivirus software for Windows XP. As a result, the OS will be dead in the water, and with no support from Microsoft, it will become an open playground for hackers and malware pushers.
Avira has however announced that all its software offerings will continue to support Windows XP. Avira Free Antivirus runs on Windows XP SP3 (32-bit), Windows XP SP2 (64-bit) and requires a computer with minimum 1 GB RAM (2 GB recommended). This means that Avira users will continue to get the definition as well as product updates for Avira antivirus software till around April 2015.
Avira however does state:
Do not forget that the best way to stay away from troubles is to have up to date software, especially an up to date operating system. Unfortunately, since Microsoft will not patch security vulnerabilities of Windows XP anymore, there will be other problems arising. Malware authors will target more and more from now on this operating system, knowing that any vulnerability they find will remain there for good. This is why we strongly recommend migrating from Windows XP as soon as possible.
The question however is, would an updated antivirus software be enough to secure and protect an unpatched operating system? Your views?