New games have arrived for the Xbox One with regards to the backward compatibility feature. The games were recently announced by Major Nelson on Twitter, and they are some of the most fun titles from the Xbox 360. The games in question are Bejeweled 3, DeathSpank T.O.V. & Gatling Gears. For those who are unaware, Bejeweled 3 is a puzzle, DeathSpank T.O.V. is an action adventure video game, and Gatlin Gears is a shooter.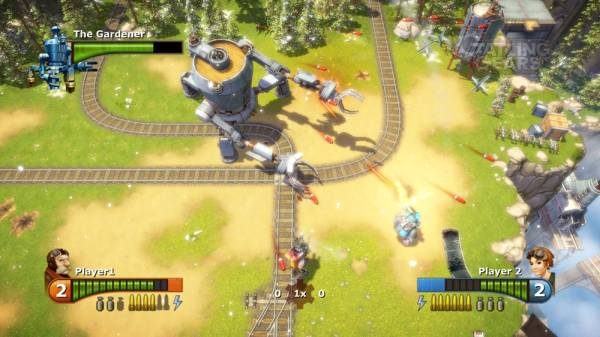 Bejeweled 3, DeathSpank T.O.V. & Gatling Gears come to Xbox One
These three games were great on the Xbox 360, and we have no doubt they'll be just as fun on the Xbox One. However, outside of Bejeweled 3, we're not certain if the other titles have aged well. Compared to the new games on the Xbox One, they might have a dated look.
The following are the description of all games:
The biggest, brightest Bejeweled ever! Discover all-new ways to play the world's #1 puzzle game. Find your perfect match with 8 breathtaking game modes that meet all your moods — ease into Classic Bejeweled for cascades of fun, journey through 40 challenging Quest puzzles, charge into the electrifying Lightning for non-stop action, and tailor your experience in Zen for a revolutionary new way to relax. Enjoy the amazing sights and sounds and engage in endless gem-matching fun, and earn flashy achievement badges as you soar to dazzling new heights!
Join DeathSpank, in his all new adventure! Fight through war-torn battlefields, tame the violent High Plains and sail your own pirate ship through the savage seas. DeathSpank will vanquish all-new evils, help all-new downtrodden, and dispense justice as only he can. Wield exciting new weapons, slay unbelievable new creatures and get to the bottom of the Thongs of Virtue. The downtrodden cry for justice and DeathSpank will save them or kill them trying.
When the Empire begins its reign of destruction in a thirst for natural resources, it's up to Max Brawley, a retired Gatling Gear pilot, to stop them. Together with his niece and his trusty Gatling Gear unit he must fight his way to the heart of the Empire and eliminate the destruction at its source.
Bear in mind that all backward compatibility games, when bought, can be played on both the Xbox 360 and Xbox One. No need to purchase the same game twice.