In an interview given to MIT Technology Review, Microsoft's Steve Ballmer talked about Windows 8, Surface and the vision of Microsoft.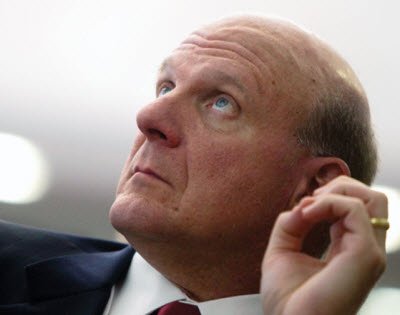 When asked about Surface, Ballmer said that he was glad he did Surface and that "Surface is important—and not just for Microsoft but for the entire Windows ecosystem". He expressed satisfaction of the response that Surface received and at its sales figures.
Surface is a real business. In an environment in which there's 350 million PCs sold, I don't think Surface 
is going to dominate volume, but it's a real business.
Speaking on what Microsoft stands for today, he said:
I would simply say we're about defining the future of productivity, entertainment, and communication—in the new world [where] software is going to have to come in kind of an integrated form. Or at least a well-designed form that includes cloud services and devices.
While speaking about Windows 8 and Windows Phone 8, the CEO felt that it was important for the consumer to be able to see the same graphical user interface across platforms and devices as it shortened the learning curve and provided a more seamless user experience.
You can read the interview here.