Microsoft Chief Executive Steve Ballmer said Monday, at a Developers Conference in Japan, that Windows 8 or Windows Next is scheduled to be released in 2012. He also promised that the upcoming Windows Phone 7 Mango update will include around 500 new features, to make the phone more user friendly.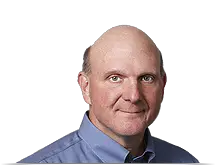 Microsoft is hard at work on the next version of Windows, dubbed Wondows Next or Windows 8.
We've added touch, and ink, and speech. And yet, as we look forward to the next generation of Windows systems, which will come out next year, there's a whole lot more coming. As we progress through the year, you ought to expect to hear a lot about Windows 8. Windows 8 slates, tablets, PCs, a variety of different form factors.
The Internet Explorer browser is another area where Microsoft has been very active. Internet Explorer 9 is arguably, the fastest browser around because of the way that Microsoft has integrated it into the Windows operating system. They have now taken the integration a step further. You can put jumplists, and pin those to the taskbar on Windows.
Microsoft has improved JavaScript performance and are running on downloads that are about five times the rate of customer acceptance. When it comes to HTML and JavaScript, and the browser, there will be simply no one who pushes on that, not Google, not Firefox, nobody will push that faster and harder than we push with IE, said Ballmer.
Internet Explorer allows full exploitation of the hardware to have the fastest and most beautiful Web on the planet run on Windows systems.
Ballmer also said that Microsoft plans to introduce around 500 new features via the much discussed Mango update for Windows Phone 7:
We came to market with Windows Phone about a year later than I wish we had, shame on us. But, we're moving forward very actively. We launched Windows Phones last November. We've done a set of upgrades. We have a release that will come to market later this year in Japan. Not only is it a new release that is now much more global, but we've added over 500 new features to Windows Phone.