Microsoft seems to be taking a backseat when it comes to the wearable market as news analysts report that the company is laying off employees that were recently working on implementing Windows 10 for Microsoft Band.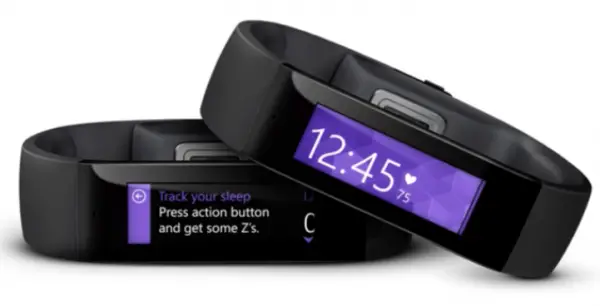 The Redmond giant had made the leap into wearables in 2014 with the launch of their Microsoft Band. It was followed up by the Band 2 in 2015, but as reports suggest, we might not see a Band 3 anytime soon. This does not mean that the company isn't completely off the radar. It will be focusing on getting more 'health-based' wearables and smartwatches.
Despite these reports, we might still see a Band 3 in 2016-17, albeit with the same firmware as on Band 2 and not running anything near the customized Windows 10 planned initially. The Band 2 was launched in October 2015 and an update was duly expected at the October 2016 hardware event, which won't happen apparently.
The company can easily attribute this decision due to the falling market share. The Microsoft Band 2 sold just less than 1 million units in Q2 2016, compared to over 5 million units sold by Fitbit. The Band is a device that probably got stuck between being a smartwatch and a fitness tracker, and ended up giving zero value to the customer.
Therefore, the decision by Microsoft to focus more on health speaks volumes of their strategic change, something that has been taking place for the past couple of years since Nadella took charge in 2014.
To emphasize on that, Microsoft released a press statement.
"We continue to invest and innovate in the Microsoft Health platform, which is open to all hardware and apps partners across Windows, iOS, and Android devices. We also continue to sell Microsoft Band 2 and remain deeply committed to supporting our customers and exploring the wearables space."
Satya Nadella has been known to be more of an enterprise guy, focused on making the revenue from the companies that they partner. This move led to the legendary decision of making Windows 10 free for all consumers back in 2015.