In times when some partners are deciding to part their ways with Microsoft and abondon Windows Phone platform, the Canadian giant – BlackBerry has shown keen interest in developing an updated version of Blackberry Messenger (BBM Beta) app for Windows Phone.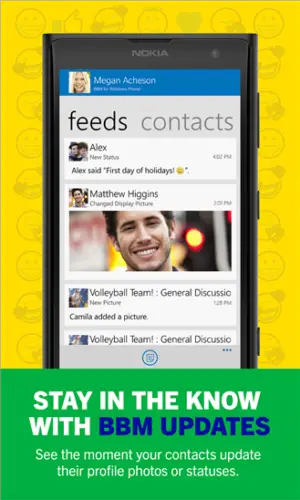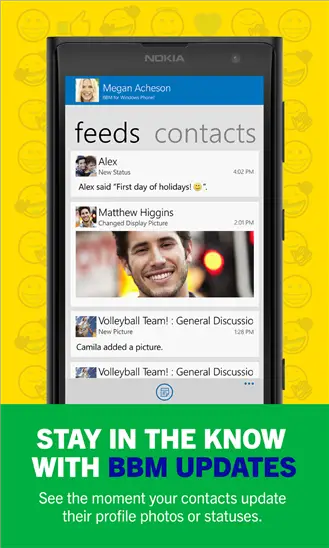 BBM App for Windows Phones
The updated beta BlackBerry messenger app looks to fix a bunch of issues reported by users. For instance the bug that forces BBM to bring up the "Find friends" screen intermittently when restarting the application has been well fixed in this update. plus, some sincere efforts to fix BBM crashes when trying to add an image while posting have also been attempted.
Multitude of changes are being implemented by BlackBerry for bugs, such as the inability to add screenshots when adding a post with an image, or the Feeds tab not displaying splat on Channel or Contacts updates.
With the latest move, BlackBerry has tried to improve its customers experience with Windows Phone. The intention is to provide customers with the most secure, easy-to-use messaging experience demanded by them.
If you don't have the application installed yet, download BBM Beta for Windows Phone for free, now via Windows Phone Store. The application is fully compatible with all devices powered by Windows Phone 8 and up.
Please note that the app development is still in the nascent stage. It is likely that you may encounter issues or freezes in BBM beta for Windows Phone. Nonetheless, there's no harm in trying!