The Best Buy Co. Inc. together with Microsoft Corp. recently announced the creation of Windows Store at Best Buy outlets. Now you will see nearly 500 Best Buy stores donned by these Windows 'store-within-store'. Those who want to try and buy Windows devices including ultrabooks, detachables, convertibles, tabs and other Windows-based gadgets, won't have to visit multiple stores to find the right device. The physical Windows stores at the Best Buy will serve as the 'one-stop-shop'  for all Windows-based devices!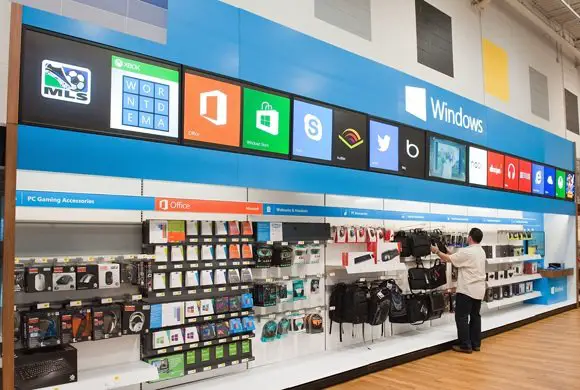 Vice president of computing for Best Buy, Jason Bonfig commented on this alliance,
"Best Buy's chief goal is to serve our customers as only we can, whether they come to us online or in stores. The Windows Store creates the kind of retail destination we all want to shop in, combining great selection, the latest technology, the best service and the lowest prices. What our customers will see in these 600 stores is something totally new and fully in line with our determination to transform Best Buy."
The physical stores of Windows Stores in Best Buy will be spread across 1,500 square feet to 2,000 square feet area. Customers can see, try, compare and purchase a range of products and accessories, including Windows-based tablets and PCs, Windows Phones, Microsoft Office, Xbox, and more. What more, each store will have a space highlighting a variety of Windows scenarios across devices. There will also be a standalone area exclusively for Microsoft Surface tablets.
Just for the customers, Windows Store and Best Buy have also launched a website which features Windows products. With this website, the companies have mirrored their physical in-store experience online. You can have a look at the variety of Windows products and accessories on this website. The website also provides information on store locations, promotions and other information, including joint marketing efforts throughout the year.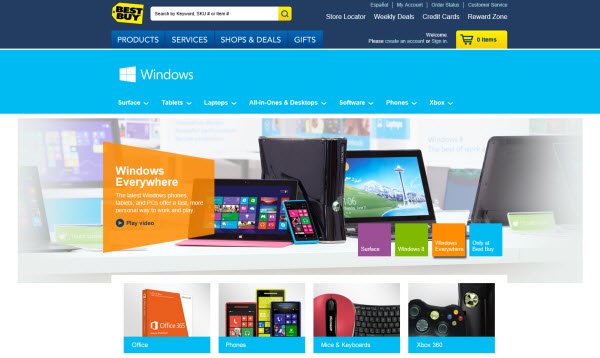 Customers will see the Windows Store at Best Buy from late June through September. This is an excellent and innovative initiative by both the giants. Due this joint venture, customers can now experience the Windows apps and devices all at one place!