Whether you are looking to purchase a new smartphone or a computer, there is never a better time to do that than Cyber Monday which is on November 28th, 2016. It is that part of that sale when the online retailers offer the biggest discounts of the year.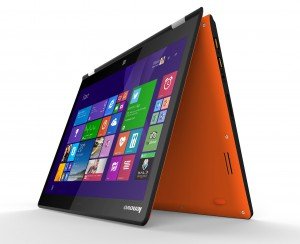 Best Cyber Monday Deals
With participants like Apple, Microsoft, Walmart, Bestbuy and Target, it seems like Cyber Monday 2016 will be the biggest sale ever seen. Here are a few of the top deals on your favorite gadgets for this Cyber Monday.
1. Deals on the Surface Series
Microsoft's exclusive deal entails a $430 discount on select Surface devices and bundles, including Surface Book i5 and Surface Pro 4. This includes at least $400 off of the Surface Book i5, the ultimate laptop with a detachable screen. Best Buy has an exclusive bundle that has the Surface Pro 4 128GB and the Signature Type Cover for just $599, more than $400 off regular price.
2. Deals on Windows 10 Laptops
Dell Inspiron PCs start at $399 and the HP Notebook 15 mid-range laptop priced at $299 from most major online retailers.

Office Depot is offering HP laptops for great discounts – the NT Ci3 will go for $269 and the NT Ci5 for $329.

$200 off on a Dell XPS 13.3-inch laptop with Intel Core i5 processor, 8GB of RAM and 256GB of storage. This Windows 10 beast can be yours for $950.
3. Wireless Routers
The Linksys EA8500 Wireless Router is a great high-end option for managing Internet connections in homes and small offices easily. It comes bundled with an RRE6700 Wi-Fi range extender and $50 gift card and is down to $250 from the usual $370 retail price.
4. Accessories
Belkin, one of the world's biggest accessory manufacturer, is having a sitewide discount of 35% on all their products across all categories. This sale is valid until midnight November 28th. Even Newegg will have an exclusive sale on their website, but details for that will be rolled out over the weekend.
5. Monitors
BestBuy is offering the popular LG 34″ Ultra-wide Gaming monitor for just $249.99, as compared to its actual $599.99 marked price. This is the lowest this monitor has ever gone, and it is a pretty decent pick for anyone looking to enhance their work or gaming rig. There's also a big 55-inch 4K UHD TV from Samsung that is down to $399 from the usual $1,049.
Even the brilliant 27″ LG 4K UHD Screen LED-lit Monitor is being offered at an eBay Cyber Monday price of $329.99 under eBay Cyber Monday 2016 offer list.
Go check them all on Amazon.com.