As the value of Bitcoins is soaring high, a new piece of malware is discovered mining the Bitcoins in a high speed on victim's computer system. This is a Skype-borne malware, and it secretly installs a Bitcoin-mining software on your Windows computer system.
Skype malware
Kaspersky Lab, the Russian computer security firm has warned the internet users for this malicious software. According to Kaspersky Lab, once this malware gets installed on your computer system, allows hackers to use your computer system to mine Bitcoins and make money. The average clicking rates recorded is around 2,000 clicks per hour.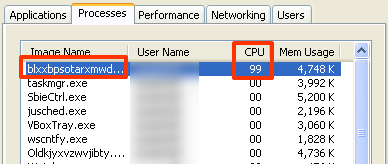 The Bitcoins malware was discovered on Thursday night by the security experts of Kaspersky Lab, and is named as *"Trojan.Win32.Jorik.IRCbot.xkt". As per the warning released by Kaspersky Lab, Task Manager is the best way to check if your computer has been infected by the malware. This malware increases the usage of CPU significantly, and the computer becomes slow and unstable.
Computer systems used in Russia, Costa Rica, Poland, Spain, Ukraine, and Germany are most prone to this malware.
Dmitry Bestuzhev, Kaspersky Lab Expert shared a screenshot of the malware on his blog. He says, "As I said, the campaign is quite active, if you see your machine is working hard, using all available CPU resources, you may be infected." 
The only way to save your computer system from this malware is to avoid clicking any suspicious link on Skype. This is a stern malware and may bring s serious drop on your computer's performance.
What is a Bitcoin
Bitcoin is a decentralized digital currency based on an open-source internet protocol. One can exchange Bitcoins internationally or locally through a Smartphone or computer system without using any financial institution as a mediator.