Kochi Startup village, India's first telecom technology incubator will host the regional round of the prestigious BizSpark India Startup Challenge, starting tomorrow. Microsoft BizSpark India Startup Challenge 2013 is an event organized by Microsoft for identifying and promoting promising startups.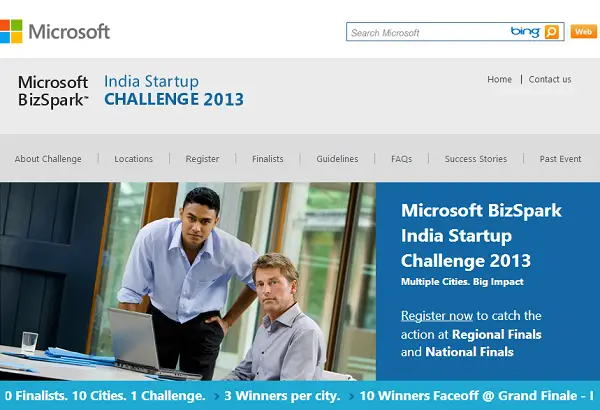 The event which aims at searching entrepreneurs with innovative ideas in cloud computing, mobile applications and Windows 8 business applications will be held for the first time in Kochi city. Microsoft's choice of Startup Village as the host for the challenge signifies the growing prominence of Kerala, Kochi particularly as a hub of innovative technology companies.
The Microsoft challenge program is open to people who are 18 years or older, citizens or legal residents in India, and are a part of BizSpark Community. The contestants participating in the contest will be evaluated on the basis of ingenuity, creativity and innovativeness of their business plan. Besides Kochi other cities that will host the regional challenge include
Hyderabad
Kolkata
New Delhi
Pune
Ahmedabad
Mumbai
Bengaluru
Coimbatore
The regional round of the BizSpark India Startup Challenge will be held over two weeks until June 7. The competition will offer cash awards worth $70,000 and non-cash prizes worth $2 million. The winners of the regional rounds will go head-to-head in the national grand finale to be held in Bangalore.
The final winner, first runner-up and second runner-up at each regional challenge will receive $4000, $2000 and $1000 respectively, besides non-cash prizes. apart from the cash and non-cash awards, winners will get the benefit of tech support from Microsoft on Windows 8, Windows Phone and Azure platforms.
Register now to catch the action at Regional Finals and National Finals.