Box has announced that it is integrating seamlessly with Office Online for enterprise collaboration. Box's new integration with Office Online powers its customers to easily collaborate with documents and digital content. The new features introduced in the Box enables users to open and edit files with Office Online. One can browse through the files, create new files in Office Online and save their work back to Box.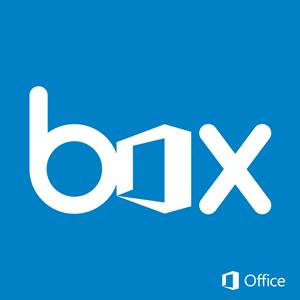 Box for Office Online
Currently Box hosts over a billion Word, Excel and PowerPoint files and millions of these documents are being added each day. Box's Office Online features enables customers to better manage and create their Word documents, PowerPoint presentations and Excel spreadsheets securely from any device, any time, right from their Box application.
Here are some key features which Box offers with Office online:
Seamless workflows between Box and Office Online: Starting with a simple 'open with' button, users can work on files in Office Online from Box. The files which are edited would be automatically saved back to Box requiring no other action.
Full editing capabilities: While creating documents, spreadsheets or presentations in the cloud, all the features are fully functional from the Box platform and are presented with same interface that Box users are previously familiar with.
Easier collaboration with 'share': Box is going to introduce a new sharing feature where users can share content in Office Online similar to the one in Box – just by simply clicking the 'share' button, the granular collaboration controls are shown to the users.
One can take full advantage of new collaboration features and can work completely from a web browser making the operating system or device irrelevant. Working with tools like Box for Office Online eliminates the need to repeatedly download files on local machines, there by hugely impacting daily productivity.
Source: Office Blogs.