Electronic devices cannot always remain immune to problems. Sometimes, even certified accessories can run into unforeseen problems. The latest Xbox One controller charging station is a case in point. Approximately, 121,000 units of the popular Energizer Xbox One 2X Smart Chargers sold in America were recalled by the company and the Consumer Product Safety Commission.
Xbox One controller charging station recalled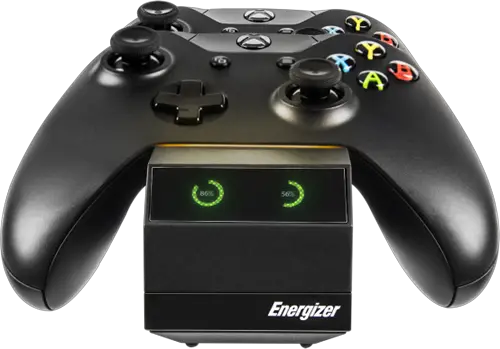 The incident came to light when there were reports emerging about chargers overheating and deforming the charger's plastic cover, including 6 reports of chargers emitting a burning odor.
This recall involves Energizer XBOX ONE 2X Smart Chargers used to charge XBOX ONE video game controllers. The chargers are black plastic and measure about 3.5 inches long, 5 inches wide and 11 inches tall.  "Energizer®" is printed on the charger's label. Item number 048-052-NA is printed on the bottom of the chargers. The chargers hold up to two XBOX controllers, reads a description on the United States Consumer Product Safety Commission.
The recalled battery chargers were sold from April 2016 to February 2017 in Canada at different retail stores and online retailers and available pretty much with every major retailer — Amazon, Best Buy, GameStop, etc. — until just last month. The products were sold from February 2016 to February 2017 in the United States.
Fortunately, no injuries from Energizer XBOX ONE 2X Smart Chargers overheating have been reported. We recommend customers who own the chargers to stop using them immediately and contact Performance Designed Products for a full refund.
Customers can contact Performance Designed Products Monday through Friday at 800-263-1156 from 1 p.m. to 7 p.m. ET or go to the company's website for more information.
The recall is still underway. You can get more information or know the update about the same by visiting the Safety Recall page.