For customers in US and Canada planning to buy Microsoft Surface RT there's a good news. Microsoft has launched a new campaign that promises to offer a free Touch or Type cover with every Microsoft Surface RT purchase.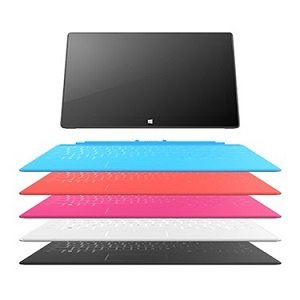 2 weeks ago, Microsoft offered the same deal to UK residents. The company declared any individual from UK looking to buy a Surface RT Windows 8 tablet from the official online store or supporting retailers will be gifted with a free Touch or Type cover per transaction. The deal continues until the stocks last!
Get a Touch or Type Cover for your Microsoft Surface RT for free
The 32GB Surface RT currently costs for $499 and for the 64GB Surface RT model you have to plunk down $599. The Touch and Type Covers costs additional 119.99 and 129.99 respectively. Considering this, the latest deal isn't bad at all.
Touch and Type Cover do more than just covering your Surface RT. It's a perfect accessory for your Surface.
Brian Hall, General Manager – Microsoft Surface stated in a blog post.
"We are excited to announce a special offer for those of you in Canada and the United States. For a limited time beginning May 31st, receive a free Touch Cover, Touch Cover Limited Edition, or Type Cover with the purchase of a Surface RT".
Surface Touch Covers are available in a wide range of attractive colors. Please note that it is a limited time offer so be sure to seal the deal via the Microsoft Store or other Surface retailers! Go here if you are looking for cool Sleeves and Cases for Microsoft Surface.